Yum Yum Grub at The Pub at Chino Hills
In our eyes, the Pub at Chino Hills' No. 1 entree is the Buffalo Burger.
Swing on by the Pub at Chino Hills if you want fantastic food, excellent staff and smooth ambiance. With good company, a date or just for a casual bite, the Pub has an impeccable staff ready to serve you.
I was fortunate enough to experience a variety of nourishing dishes the Pub had to offer. Starters, something healthy, burgers, sandwiches, house cocktails and even dessert, were far more than what I expected to get from any local bar or pub. I am not even kidding! Nothing I ate was less than stellar. I love food, and there were some bites I had with ingredients I could not imagine trying to put together in my kitchen, but it all worked.
Get excited about their high degree of quality Duck Chorizo Tacos for an appetizer. They came with a pear and ginger cilantro slaw and shaved manchego cheese. My mouth is salivating as I think back, but I am going to admit that when I saw the name, I was curious as to how it would all work.
If you are not a fan of duck, then definitely try the Fried Pork Belly Bites, served with an herby crème fraîche. The pork bites were perfectly crispy and juicy at the same time. I do not know about you, but I tend to always overcook my pork, so these bites were a WOW to me.
My picks for fabulous top entrees would be the Pub Melt, Apple Grilled Cheese and Buffalo Burger. As simple as the Pub Melt sounds, its all-natural ground beef, bone-marrow butter, caramelized onions, Gruyere and cheddar cheese on toasted rye bread, was my No. 1.
The customer service was off the chart, so that only added to the succulent foods they already had to offer. The staff was welcoming, patient, always smiling, and I only received positive energy all around. It was a fantastic experience, and I am totally looking forward to coming back soon.
The Pub at Chino Hills is located at 5771 Pine Ave. For more information, call (909) 597-2224 or visit thepubatchinohills.com.
Video Slider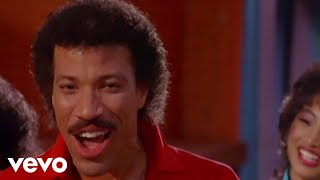 Win Tickets to See Lionel Richie at Hollywood Bowl
Lionel Richie is performing with very special guest Mariah Carey on the All the Hits Tour, and your chance to see them is at the Hollywood Bowl on Monday, July 31.