YouTube Beauty Gurus From Around the World
Michelle Phan has turned her YouTube fame into a budding beauty empire.
As many of you may know, I'm a makeup artist, and I am obsessed with YouTube beauty gurus. Once I start watching my girls on YouTube I can't stop. It's an addiction, and I love it. I've had the pleasure of meeting some of these YouTube personalities, and yes, I get starstruck every time. Here, I've listed my favorites from around the world
Nicole Guerriero – I'm seriously obsessed with this girl. I can't wait for her videos every week. The thing I love most about Guerriero is that she's normal. She doesn't try to be perfect. Also, she is the one I can most relate to.
Dulce Candy – This was the first Latina YouTube star I watched. She is a former armed forces veteran, which in fact is pretty random for a beauty guru because she is so girlie but that's why I love her. She wears many different hats: mom, wife, entrepreneur and the girl next door.
Laura Sanchez – This girl is so down to earth. This Colombian beauty landed in Los Angeles about a month ago and she's leaving her mark everywhere she goes. She's one of Latin America's most beloved YouTube Beauty gurus.
Mariand Castrejon "Yuya" – With almost seven million subscribers, yes you read right seven million subscribers, this little firecracker broke down doors all over Mexico to become the biggest YouTube beauty guru in the Aztec territory.
Michelle Phan – She was the first beauty guru I ever watched and didn't even realize it. I found her randomly one day and couldn't stop watching her transform herself into different personalities. Months went by, and I found her again. I didn't subscribe because at that time I really didn't know how YouTube worked. Silly me. Now I'm part of her almost seven million subbies. She not only is a superstar in the United States, but she has reached global success. Everyone knows this girl. She has successfully launched her makeup brand named EM by Michelle Phan, she is featured on a national commercial for Diet Dr. Pepper and is also releasing a book this fall. She stated in her brand introduction video that she named the brand EM because it was a reflection of 'me,' meaning her. This girl is a true entrepreneur.
Video Slider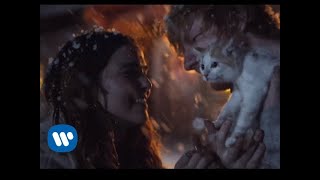 Win Tickets to See Ed Sheeran at the Rose Bowl
Ed Sheeran is back in Los Angeles, and your chance to see him perform is at the Rose Bowl in Pasadena on Saturday, Aug. 18. We are giving away complimentary tickets to the show. For a chance to enter to win, email us at
[email protected]
with "Ed Sheeran" in the subject line and tell us why you would like to go.