Yandel Shines on His Own at House of Blues
Puerto Rican singer Yandel, now embarking on his solo career, lit up the crowd Saturday night at the House of Blues Sunset Strip in West Hollywood with a fresh and dynamic concert as part of his From Leader to Legend tour.
Widely known as a member of the wildly popular duo Wisin & Yandel, the songwriter, musician and producer seemed truly upbeat, humble and very confident with himself both as a person and as an artist. Friends and family were on hand to lend their support, including Casper Smart, Jennifer Lopez's ex. Smart was keen on avoiding all questions about his separation, as to not steal the spotlight from his friend.
Yandel is currently promoting his new album, De Lider a Leyenda (From Leader to Legend) and in an exclusive interview with Living Out Loud before the show, he talked about his tour and his new direction with his career.
"I changed my entire team, with the goal of offering something new, something different and more fresh. I'm on tour because I want everyone in the industry to see that I have arrived, and they have the option of working with me," said Yandel.
Even though time has passed since he and Wisin decided to take a break, it's been challenging for him to shed the stigma that came from the separation.
"People sometimes just don't understand," he said. "One of the reasons I decided to go on tour was so that fans could see me on my own."
As part of his re-invention, Yandel has left behind the reggaeton that made him famous for a more electric-pop sound. When asked if this was to differentiate himself from his old duo or if it was part of his evolution as an artist, he answered that it was both.
"I wanted to offer something different," he continued. "My aim was to mix urban and electronic sounds, and it resulted in a unique blend that's found in the new album. My concerts will be full of energy. I don't like people just listening to ballads. I love it when people dance and groove, and that's what you'll be seeing tonight."
When asked if there was significance to the timing of his album release (last November), he replied, "I did it because I wanted to. I was with the duo for 14 years and fulfilled all my contractual obligations to the record label and the publicists. I had no ties to anyone, so I knew it was the right time to pursue this dream, and we're moving forward."
Nevertheless, he made it very clear that he wishes no ill fate on anyone, especially Wisin, and that he is always open to the duo getting back together in the future.
"I will never abandon Wisin y Yandel. It was the fruit of 14 years of hard work and sacrifice. I have a great relationship with Wisin, and there's no beef between us," he said.
Ironically, at one point, Wisin and Yandel were big supporters of Baby Rasta, but their relationship took a bad turn and did not end on good terms. However, it's been rumored that Wisin has plans to collaborate with them soon. In response to this, Yandel added, "Yeah, I think they'll be working together. I don't know much about it, but I would also be open to working with them. They were with us from the beginning."
The House of Blues concert was nearly sold out and began right at 9:30 p.m. It proved to be a very complete show with phenomenal dancers and an excellent band.
Yandel delivered on his promise to give his fans something new and exciting. With his unique style and fashion sense, he made a great impression on his loyal supporters who left the venue highly satisfied with a talent who clearly has what it takes to make it on his own.
Edison Millan contributed to this story.
Video Slider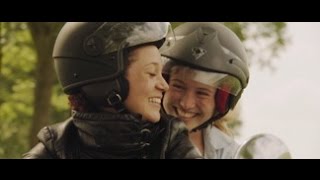 Review: Nuanced Performances Under the Sure Hand of Director Colette Bothof Make Summer Shine
Proposing a riveting context framework of ambiguous spirituality and nascent digitalization, noted Dutch auteur Colette Bothof's second feature, Summer, earmarks charming character dramedy with wide-arching societal screeds that cut to the heart of the contemporary zeitgeist. Despite this lofty thesis, there remains a warm, emotional core to this contained tale of an introverted young girl coming into her own during that most transformative of seasons.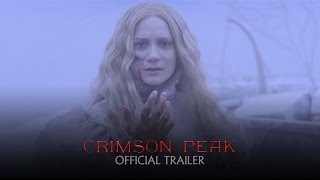 Win Passes to a Screening of Crimson Peak
Crimson Peak stars Mia Wasikowska, Jessica Chastain, Tom Hiddleston, Charlie Hunnam and Jim Beaver and is directed by Guillermo del Toro.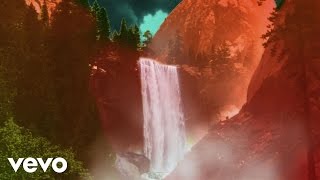 Win Tickets to See My Morning Jacket at the Shrine Auditorium
My Morning Jacket is back in L.A. and now is your chance to go at the Shrine Auditorium in Los Angeles: Tuesday, October 13th.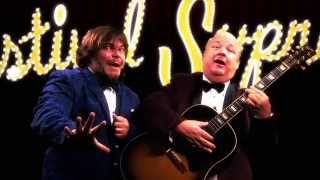 10 Things to Do Around L.A. This Weekend: Oct. 9-11, 2015
Cap off your weekend at Funny or Die's Oddball Comedy and Curiosity Festival with Amy Schumer and many other comedians.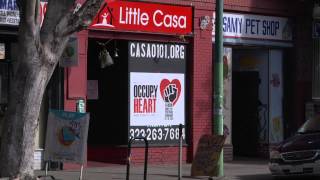 Review: An Essential Documentary for Angelenos, East LA Interchange
Boyle Heights in East Los Angeles is now a predominantly Mexican-American community known for a high crime rate, yet the history of the neighborhood is not a static one. The neighborhood that now boasts a community that is over 90-percent Latino was once one of the most diverse neighborhoods in Los Angeles, with sizable Jewish, Asian and African-American populations before changes in the laws and post-war development caused a shift in the population to what it is today. The documentary East LA Interchange chronicles the history of this neighborhood, telling the stories of those who lived there decades ago as well as those who make up the current community.
Knock Knock Turns Fantasies into Nightmares
Izzo and de Armas recorded a brief video encouraging fans to check out Knock Knock.