The World Cup's Best Kits
The Brazil national team's trio of kits for the FIFA World Cup 2014 are by Nike.
The World Cup, el Mundial, la coupe du monde or copa do mundo – whatever language you speak, the World Cup is taking the spotlight right now. The biggest sporting event in the world is being hosted by the beautiful country of Brazil, and as most of you know, this once-every-four-year event brings all the qualifying national soccer teams together to play a month-long tournament complied of about 60 games.
From Argentina's pride and joy, Lionel Messi, to Mexico's Chicharito, the world stands still to see who will be the champ and take the crown away from Spain. Whether you're a soccer fan or not this tournament is making headlines all around the world; it's hard to miss all the action.
Being a fan is not required to admire the different uniforms, or "kits" in Soccer parlance. Big brands like Nike sponsors 10 of the World Cup's 32 teams; Adidas sponsors nine; Puma sponsors eight; Burrda, Marathon, Uhlsport, Joma and Lotto sponsor one apiece. As each company puts their best effort to make every kit as unique as possible, I have been geeking out on how the players look in their fresh kits. Needless to say that the World Cup produces the most exciting games in history, following their style is something I have learned to do as I watch every game on the edge of my seat waiting for my favorite team to score. I have compiled my top five favorite kits for the FIFA World Cup 2014.
Brazil – When Brazil hopes to win a sixth World Cup on home territory, the team does it in style. The yellow and blue jerseys stick close to the traditional home and away kits. Meanwhile, the dark green alternate jersey changes their look, in tandem with their subtly striped shorts. Brazil knocks it out of the park with the newest kits, along with the help of Nike of course.
Spain – Adidas does its best to balance tradition with innovation. The red home number reflects the look you expect from Spain, while the away versions offer something else entirely: a black base with neon green trim. Not every nation could pull this off, but the look fits perfectly with Spain's squad of fearless attackers and creative ball-handlers.
Portugal – Another team that does contrast well is Portugal. The red home kit is fierce, while the away kit features a clean blue-and-white look. The Portuguese Football Federation's excellent patch is a welcome addition to any shirt.
Argentina – Argentina's vertically striped home kits are among the most iconic in soccer. Greats like Maradona have sported this jersey way before Messi could even kick a ball. Adidas does a fantastic job not messing with tradition here, while the darker away kits look sharp, too.
Netherlands – The Netherlands' signature orange home shirts and excellent lion crest give Nike plenty to work with creatively. But it's the subtle design on the blue away kit that had me at hello. Hello, Netherlands.
Video Slider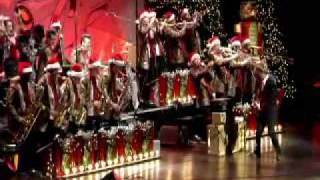 Win Tickets to See The Brian Setzer Orchestra at the Microsoft Theater
The Brian Setzer Orchestra has an upcoming show in L.A. and now is your chance to go for free at the Microsoft Theater in Los Angeles: Friday, December 18th.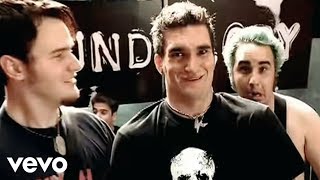 Win Tickets to See New Found Glory and Yellowcard at The Wiltern
Music video by New Found Glory performing My Friends Over You. (C) 2002 Geffen Records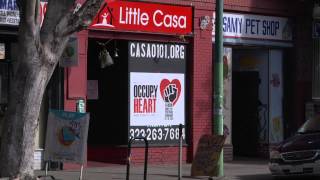 Review: An Essential Documentary for Angelenos, East LA Interchange
Boyle Heights in East Los Angeles is now a predominantly Mexican-American community known for a high crime rate, yet the history of the neighborhood is not a static one. The neighborhood that now boasts a community that is over 90-percent Latino was once one of the most diverse neighborhoods in Los Angeles, with sizable Jewish, Asian and African-American populations before changes in the laws and post-war development caused a shift in the population to what it is today. The documentary East LA Interchange chronicles the history of this neighborhood, telling the stories of those who lived there decades ago as well as those who make up the current community.
Knock Knock Turns Fantasies into Nightmares
Izzo and de Armas recorded a brief video encouraging fans to check out Knock Knock.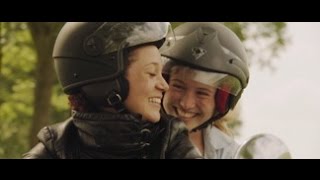 Review: Nuanced Performances Under the Sure Hand of Director Colette Bothof Make Summer Shine
Proposing a riveting context framework of ambiguous spirituality and nascent digitalization, noted Dutch auteur Colette Bothof's second feature, Summer, earmarks charming character dramedy with wide-arching societal screeds that cut to the heart of the contemporary zeitgeist. Despite this lofty thesis, there remains a warm, emotional core to this contained tale of an introverted young girl coming into her own during that most transformative of seasons.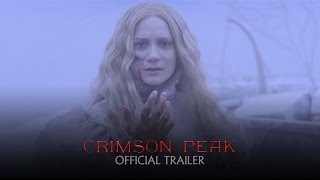 Win Passes to a Screening of Crimson Peak
Crimson Peak stars Mia Wasikowska, Jessica Chastain, Tom Hiddleston, Charlie Hunnam and Jim Beaver and is directed by Guillermo del Toro.