Words with Boards is One-of-a-Kind
Words with Boards is the only company that hand-cuts words into the wood. (Courtesy photo)
"http://lol-la.com/wp-content/uploads/2019/07/Living-Out-Loud-LA-for-Air-Supply-728x90.jpg">
"http://lol-la.com/wp-content/uploads/2019/07/JoseLuisRodriguez_728x90.jpg">
"http://lol-la.com/wp-content/uploads/2019/05/MTH-190039-Feel-The-Fame-Remarketing-Banner-728X90.jpg">
"http://lol-la.com/wp-content/uploads/2019/04/7.png" alt="disney on ice banner">
"http://lol-la.com/wp-content/uploads/2019/07/HB19_DIGITAL_HERBIEHANCOCK_PROMO_728x90.jpg">
http://lol-la.com/wp-content/uploads/2019/07/Yachtley_Crew-728x90.jpg">
One of the coolest things about living in 2018 is that you can personalize more stuff than ever before. From your favorite team's jersey, to wine bottles for your wedding to a latte at your favorite coffee shop, you could put your unique stamp on nearly anything you want.
This is why, it only makes sense to customize your kitchen—where all the magic happens—with a touch that highlights your uniqueness. This is where Words With Boards comes in. Words with boards offers customized culinary wooden goods that will give your kitchen a wonderful touch of personality.
Among the many items they offer, their cutting boards and wine racks are among the most popular. For $159, they'll personalize a cutting board from a variety of styles with your name and even a graphic. You can choose from maple, cherry or walnut wood types and choose from classic or script font to inscribe a name or message up to 10 words. These sturdy boards also come with a gluten-free option, and they can gift wrap them for you.
Their wine racks come with the same great style and craftsmanship as their cutting boards, as well as options for wood type and, for select models, you can also customize them just like the cutting boards. They start at $149 and make an excellent gift for any wine enthusiast in your life.
Words With Boards also offers Lazy Susans, vegan products, Jewish gifts, pot holders and even dog leash boards. All of their products are made from sustainably forested American hardwoods, and the writing on each customized item they sell is hand-cut into the item.
You can find all of their wonderful products, as well as any other information on wordswithboards.com.
Video Slider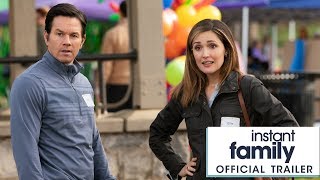 Win a Blu-ray + DVD + Digital Copy of Instant Family
Everyone everywhere can now enjoy Instant Family on Digital and on Blu-ray™ Combo Pack, and DVD on March 5 from Paramount Home Media Distribution. For a chance to enter to win at random, please email us at
[email protected]
with "Instant Family\" in the subject line and let us know why you\'d like to win a copy. This contest ends March 25, 2019.
http://lol-la.com/wp-content/uploads/2019/07/Yachtley_Crew-728x90.jpg">
"http://lol-la.com/wp-content/uploads/2019/07/JoseLuisRodriguez_728x90.jpg">
"http://lol-la.com/wp-content/uploads/2019/05/MTH-190039-Feel-The-Fame-Remarketing-Banner-728X90.jpg">
"http://lol-la.com/wp-content/uploads/2019/07/Living-Out-Loud-LA-for-Air-Supply-728x90.jpg">
"http://lol-la.com/wp-content/uploads/2019/04/7.png" alt="disney on ice banner">
"http://lol-la.com/wp-content/uploads/2019/07/HB19_DIGITAL_HERBIEHANCOCK_PROMO_728x90.jpg">