Win Tickets to See Gareth Emery at Shrine Expo Hall
Win tickets to see Gareth Emery at the Shrine Auditorium.
Gareth Emery has an upcoming show in L.A. and now is your chance to go for free at the Shrine Expo Hall in Los Angeles: Saturday, November 21st.

We are giving away a pair of complimentary tickets to the show.
This contest ends on Thursday, November 19th, 2015 at 1 p.m.
More Info About Gareth Emery
Only a select few dance music artists rise from obscurity to international recognition in under a year, but that's exactly what 23 year old Southampton based DJ / producer Gareth Emery did in the last twelve months. Coming from a diverse musical background which encompassed classical piano training, jazz, and punk-rock along the way, Gareth initially caught the attention of the dance music scene in early 2002 with his first release. The track, titled 'Nervous Breakdown 2002', was a white label bootleg of The Shrink's infamous classic which found its way onto BBC Radio 1 after being supported by a host of DJs including Eddie Halliwell, Guy Ornadel and Dave Pearce.
It was immediately picked up by Nutrition for an official release and later featured on a number of compilations including the Godskitchen Direct mix album. The track that truly put Gareth on the production map was GTR – 'Mistral'. Never destined to become an anthem, it was produced entirely on a laptop computer over the course of a two week holiday in Provence. Nevertheless, the sole CDR that Gareth sent to Paul van Dyk caused such a storm when van Dyk debuted it live on radio from the Nature One Festival, that Five AM records wasted no time in signing it, helping it to become a truly global trance anthem. Unequivocally supported by DJs including Tiesto, Ferry Corsten and Armin, it not only had immediate appeal but also passed the test of time.
————————————————————————
What: Gareth Emery, Saturday, November 21st at 8:00 p.m.
Where: Shrine Auditorium, 665 W. Jefferson Blvd., Los Angeles, CA 90007
Tickets: www.axs.com
Video Slider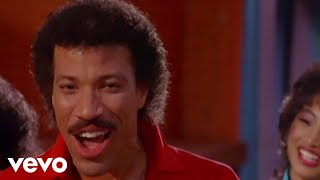 Win Tickets to See Lionel Richie at Hollywood Bowl
Lionel Richie is performing with very special guest Mariah Carey on the All the Hits Tour, and your chance to see them is at the Hollywood Bowl on Monday, July 31.