Win Tickets to See Enrique Bunbury April 2 at the Hollywood Palladium
Enrique Bunbury (Courtesy photo)
Enrique Bunbury is a singer / songwriter of Spain. Bunbury became super popular in the early 1980s with the Spanish rock group Héroes del Silencio, who at that time experienced lots of success in Spani, other countries of Europe and throughout all of the Americas.
Bunbury, now in his 50s, is now a solo artist and on tour with his "Ex-Tour", which is expected to rock the Hollywood Palladium on Tuesday, April 2, 2019.
Here is your chance to see him performing live; we are giving away complimentary tickets to the show.
For a chance to enter to win at random, e-mail us at with "Enrique Bunbury 2019" in the subject line and tell us why you would like to go.
This contest ends on Monday, April 1, 2019 at 12 p.m.
More info on Enrique Bunbury
Bunbury was born in Zaragoza, Aragon, Spain. He got involved in music in the early 1980s, making his debut in a high school band called Apocalipsis, and later played along with Proceso Entrópico. In 1984, Bunbury joined a group called Zumo de Vidrio, debuting as a lead vocalist. After adopting the nickname of Bunbury, taken from the Oscar Wilde stage play The Importance of Being Earnest, the musician founded the band Héroes del Silencio, becoming a major number in the Hispanic rock scene.
The band eventually broke up in 1996 and Bunbury started his solo career in 1997 with an electro-rock album, Radical Sonora with his new band: Copi (piano), Del Moran (bass), Ramon Gacias (drums) and former Héroes del Silencio guitarist Alan Boguslavsky. The solo career of Bunbury unlike Héroes del Silencio has been very different in the musical sound, keeping the essence of rock, experimenting with various rhythms from electronic music and Middle Eastern music in the early stages of his solo career, to cabaret music, rancheras, blues, flamenco and tango, to salsa, milonga, boleros and cumbia in one of his last works which honors Latin America.

————————————————————————
What: Enrique Bunbury, Tuesday, April 2, 2019

Where: Hollywood Palladium, 6215 Sunset Blvd., Hollywood, CA 90028

Tickets: LiveNation.com
Video Slider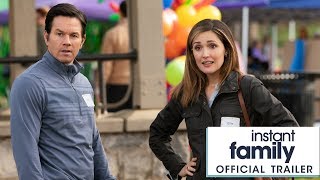 Win a Blu-ray + DVD + Digital Copy of Instant Family
Everyone everywhere can now enjoy Instant Family on Digital and on Blu-ray™ Combo Pack, and DVD on March 5 from Paramount Home Media Distribution. For a chance to enter to win at random, please email us at
[email protected]
with "Instant Family\" in the subject line and let us know why you\'d like to win a copy. This contest ends March 25, 2019.