Win Tickets to Dia de los Muertos – Day of the Dead at the Santa Barbara Bowl
Dia de los Muertos – Day of the Dead is back and now is your chance to go at the Santa Barbara Bowl in Santa Barbara: Friday, October 30th.

We are giving away tickets for this event.
This contest ends on Wednesday, October 28th, 2015 at 3 p.m.
More Info About Dia de los Muertos – Day of the Dead
The third Dia de los Muertos Celebration is back in Santa Barbara. Once again, the musical offerings will include some of the most influential contemporary Latin bands and DJs including: Kinky, Bomba Estéreo, La Santa Cecilia and Chicano Batman plus Conjunto Zacamandu and returning guest DJ Carlos Niño. Art, dance and cultural revelry includes: Danza Azteca, Chinelo Dancers, Ballet Folklorico and so much more.
For one night, the Santa Barbara Bowl will be transformed into a magical place inspired by the Day of the Dead festivities in Oaxaca, Mexico. This all encompassing community event will showcase local theatre, dance, art installations and altars made by local organizations, schools and museums. Mariachis will roam the costumed crowds, Aztec dancers will perform and bless the altars and skeleton faces will be painted.We look forward to coming together to celebrate life by remembering the dead with this very special event.
————————————————————————
What: Dia de los Muertos – Day of the Dead, Friday, October 30th, 2015 at 5:00 p.m.
Where: Santa Barbara Bowl, 1122 N. Milpas, Santa Barbara, CA 93103
Tickets: www.ticketmaster.com
Video Slider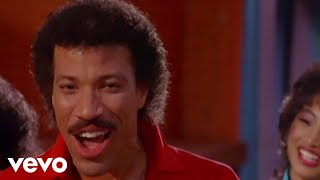 Win Tickets to See Lionel Richie at Hollywood Bowl
Lionel Richie is performing with very special guest Mariah Carey on the All the Hits Tour, and your chance to see them is at the Hollywood Bowl on Monday, July 31.