Win Passes to a Screening of Men in Black: International on June 12 in Los Angeles
Win passes to a screening of Men in Black: International on June 12 in Los Angeles (Sony Pictures)
"http://lol-la.com/wp-content/uploads/2019/07/Living-Out-Loud-LA-for-Air-Supply-728x90.jpg">
"http://lol-la.com/wp-content/uploads/2019/04/7.png" alt="disney on ice banner">
http://lol-la.com/wp-content/uploads/2019/07/Yachtley_Crew-728x90.jpg">
"http://lol-la.com/wp-content/uploads/2019/07/HB19_DIGITAL_HERBIEHANCOCK_PROMO_728x90.jpg">
"http://lol-la.com/wp-content/uploads/2019/05/MTH-190039-Feel-The-Fame-Remarketing-Banner-728X90.jpg">
"http://lol-la.com/wp-content/uploads/2019/07/JoseLuisRodriguez_728x90.jpg">
Men in Black: International is a science fiction action comedy film directed by F. Gary Gray and written by Art Marcum and Matt Holloway. The film is a sequel/spin-off from the Men in Black film series, which is loosely based on the Malibu/Marvel comics of the same name by Lowell Cunningham. The film stars Chris Hemsworth, Tessa Thompson, Rebecca Ferguson, Kumail Nanjiani, Rafe Spall, Liam Neeson, with Emma Thompson reprising her role from Men in Black 3 and introducing the Les Twins.
Men in Black: International releases in theaters on Friday, 14, 2019.
We are giving away first-come, first-serve passes to a screening of Men in Black: International on Wednesday, June 12, 2019, at 7:30 p.m. in downtown Los Angeles.

To attend, please get your passes at http://www.sonyscreenings.com/MIBLOLLA
More info on Men in Black: International
Chris Hemsworth and Tessa Thompson star as Agent H and Agent M, who employ high-tech weaponry to battle mischievous aliens on Earth. However, the pair also discovers a major threat within their own ranks. The Men in Black have always protected the Earth from the scum of the universe. In this new adventure, they tackle their biggest, most global threat to date: a mole in the Men in Black organization. London has a branch of Men in Black (MIB). After finding the MIB base, a woman (Tessa Thompson) joins them. High T (Liam Neeson) pairs her up with Agent H (Chris Hemsworth). These two secret agents become involved in a series of alien attacks that sends them traveling around the globe.
Video Slider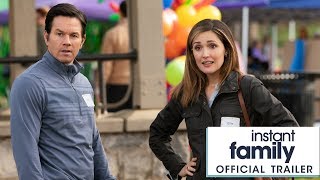 Win a Blu-ray + DVD + Digital Copy of Instant Family
Everyone everywhere can now enjoy Instant Family on Digital and on Blu-ray™ Combo Pack, and DVD on March 5 from Paramount Home Media Distribution. For a chance to enter to win at random, please email us at
[email protected]
with "Instant Family\" in the subject line and let us know why you\'d like to win a copy. This contest ends March 25, 2019.
"http://lol-la.com/wp-content/uploads/2019/07/Living-Out-Loud-LA-for-Air-Supply-728x90.jpg">
"http://lol-la.com/wp-content/uploads/2019/05/MTH-190039-Feel-The-Fame-Remarketing-Banner-728X90.jpg">
"http://lol-la.com/wp-content/uploads/2019/07/HB19_DIGITAL_HERBIEHANCOCK_PROMO_728x90.jpg">
"http://lol-la.com/wp-content/uploads/2019/07/JoseLuisRodriguez_728x90.jpg">
"http://lol-la.com/wp-content/uploads/2019/04/7.png" alt="disney on ice banner">
http://lol-la.com/wp-content/uploads/2019/07/Yachtley_Crew-728x90.jpg">