Win Passes to a Screening of Aladdin on May 21
Win passes to a screening of Aladdin on May 21
"http://lol-la.com/wp-content/uploads/2019/05/HB19_PBJ_Banners_V2_728x90.jpg">
"http://lol-la.com/wp-content/uploads/2019/05/XX0H5KJm.jpg">
"http://lol-la.com/wp-content/uploads/2019/05/FiestaDelLago720x90.jpg">
"http://lol-la.com/wp-content/uploads/2019/05/h0DK9b4F.jpg">
"http://lol-la.com/wp-content/uploads/2019/05/HB19_PBJ_Banners_V2_728x90.jpg">
"http://lol-la.com/wp-content/uploads/2019/05/dreads001.jpg">
"http://lol-la.com/wp-content/uploads/2019/05/ymzmvB4t.jpg">
"http://lol-la.com/wp-content/uploads/2019/05/JoseLuisRodriguez_728x90.jpg">
"http://lol-la.com/wp-content/uploads/2019/05/728x90CVDowney.jpg">
"http://lol-la.com/wp-content/uploads/2019/04/7.png" alt="disney on ice banner">
Aladdin is a musical fantasy film directed by Guy Ritchie, and co-written by Ritchie and John August. Produced by Walt Disney Pictures, it is a live-action remake of Disney's 1992 animated film of the same name, which was in turn based on the eponymous folktale from "One Thousand and One Nights". It will also pay tribute to Robin Williams, who was the voice of Genie in the original 1992 animated film. This 2019 film stars Mena Massoud in the title role, alongside Will Smith, Naomi Scott, Marwan Kenzari, Navid Negahban, Nasim Pedrad, and Billy Magnussen.
Aladdin releases in theaters on Friday, May 24, 2019.
We are giving away first-come, first-serve passes to multiple screenings of Aladdin throughout the US on Tuesday, May 21, 2019.

To attend in each respective city, please register and get your passes below:
New York
AMC Loews 34th Street, 312 W. 34th St., New York, NY, 10001, 7:30 p.m.
http://www.gofobo.com/alanylol
Chicago
AMC Showplace Cicero 14, 4779 W. Cermak Rd., Cicero, IL, 60804, 7:30 p.m.
http://www.gofobo.com/alachilol
Miami
Cobb Dolphin 19 & IMAX, 11471 NW 12th Street, Miami, FL, 33172, 7:30 p.m.
http://www.gofobo.com/alamialol
Phoenix
AMC Westgate 20, 9400 West Hanna Lane, Glendale, AZ, 85305, 7:30 p.m.
http://www.gofobo.com/alaphxlol
Houston
AMC Studio 30, 2949 Dunvale, Houston, TX, 77063, 7:30 p.m.
http://www.gofobo.com/alahoulol
Dallas
Movie Grill Northwest Hwy, 10110 Technology Blvd. E. Dallas, TX 75220, 7:30 p.m.
http://www.gofobo.com/aladallol
San Antonio
Regal Cielo Vista Stadium 18 & RPX, 2828 Cinema Ridge, San Antonio, TX, 78238, 7 p.m.
http://www.gofobo.com/alasalol
San Jose
AMC Eastridge 15, 2190 Eastridge Loop, San Jose, CA, 95122, 7:30 p.m.
http://www.gofobo.com/alasjlol
San Diego
AMC Mission Valley 20 & IMAX, 1640 Camino Del Rio Rd., San Diego, CA 92108, 7:30 p.m.
http://www.gofobo.com/alasdlol
Los Angeles
Cinépolis Pico Rivera, 8540 Whittier Blvd., Pico Rivera, CA 90660, 7:30 p.m.
http://www.gofobo.com/alalalol
More info on Aladdin
A thrilling and vibrant live-action adaptation of Disney's 1992 classic, Aladdin is the exciting tale of the charming street rat Aladdin, the courageous and self-determined Princess Jasmine and the Genie who may be the key to their future. Directed by Guy Ritchie, who brings his singular flair for fast-paced, gritty, visceral action to the fictitious port city of Agrabah, Aladdin is written by John August and Ritchie based on Disney's Aladdin. The film stars Will Smith as the larger-than-life Genie; Mena Massoud as the lovable street urchin Aladdin; Naomi Scott as Jasmine, the beautiful, self-determined princess; Marwan Kenzari as Jafar, the Royal Vizier and a powerful sorcerer; Navid Negahban as the Sultan concerned with his daughter's future; Nasim Pedrad as Dalia, Princess Jasmine's free-spirited best friend and confidante; Billy Magnussen as the handsome and arrogant suitor Prince Anders; and Numan Acar as Hakim, Jafar's right-hand man and captain of the palace guards. Aladdin is produced by Dan Lin, p.g.a., and Jonathan Eirich, p.g.a., with Marc Platt and Kevin De La Noy serving as executive producers. Alan Menken provides the score, which includes new recordings of the original songs written by Menken and lyricists Howard Ashman and Tim Rice and new music written by Menken and songwriters Benj Pasek and Justin Paul.
TRAILER: https://youtu.be/foyufD52aog
TWITTER: @disneyaladdin
FACEBOOK: https://www.facebook.com/DisneyAladdin/
INSTAGRAM: @disneyaladdin
HASHTAG: #Aladdin
Video Slider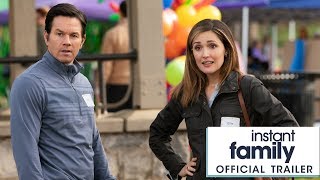 Win a Blu-ray + DVD + Digital Copy of Instant Family
Everyone everywhere can now enjoy Instant Family on Digital and on Blu-ray™ Combo Pack, and DVD on March 5 from Paramount Home Media Distribution. For a chance to enter to win at random, please email us at
[email protected]
with "Instant Family\" in the subject line and let us know why you\'d like to win a copy. This contest ends March 25, 2019.
"http://lol-la.com/wp-content/uploads/2019/05/h0DK9b4F.jpg">
"http://lol-la.com/wp-content/uploads/2019/05/ymzmvB4t.jpg">
"http://lol-la.com/wp-content/uploads/2019/05/FiestaDelLago720x90.jpg">
"http://lol-la.com/wp-content/uploads/2019/05/HB19_PBJ_Banners_V2_728x90.jpg">
"http://lol-la.com/wp-content/uploads/2019/05/dreads001.jpg">
"http://lol-la.com/wp-content/uploads/2019/05/JoseLuisRodriguez_728x90.jpg">
"http://lol-la.com/wp-content/uploads/2019/05/HB19_PBJ_Banners_V2_728x90.jpg">
"http://lol-la.com/wp-content/uploads/2019/05/XX0H5KJm.jpg">
"http://lol-la.com/wp-content/uploads/2019/05/728x90CVDowney.jpg">
"http://lol-la.com/wp-content/uploads/2019/04/7.png" alt="disney on ice banner">