Win a Take Me Tangerine Card Case and O Key Ring by O-Venture
O-Venture's Big Ossential - Take Me Tangerine card case
Designed by women for women, O-Venture is all about knowing what women need and giving them what they want. Now is your chance to win a Big Ossential – Take Me Tangerine card case and O Key Ring by O-Venture.
We are giving away both items as part of a sweepstakes.
For a chance to enter to win, e-mail us at with "O-Venture" in the subject line and tell us why you'd like to win.
This contest ends on Monday, June 22, 2015 at 1 p.m.
More Info About O-Venture
The question they're most asked is: How did they come up with the idea for O-Venture? The answer is simple: The company and their first product, the Big O, were born from a unique place and time in their lives.
As mothers and friends, they wanted to tap into our creativity and brainpower. And, they wanted to help other women, too!
They sat down with one question: How can they make women's lives easier? They realized the idea was right in front of them – actually weighing us down as they talked. It was time to free ourselves from the unnecessary baggage we had been carrying around daily (and literally)! If they could lighten a woman's load and give her another set of hands simultaneously, they would really be on to something. From this, the Big O concept came to life.
Their goal is to make women's lives easier one small detail at a time while putting a smile on their faces. They believe all women deserve the whole package, a blend of style and substance – even in their accessories!
————————————————————————
Website: O-Venture
Video Slider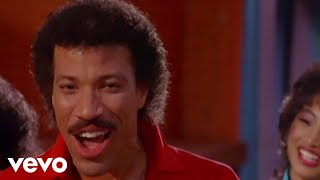 Win Tickets to See Lionel Richie at Hollywood Bowl
Lionel Richie is performing with very special guest Mariah Carey on the All the Hits Tour, and your chance to see them is at the Hollywood Bowl on Monday, July 31.