Win a Peter Pan Digital Code Card
Win a Peter Pan Digital Code Card
In celebration of its 65th anniversary, Disney's beloved flight of fantasy, Peter Pan, joins the highly celebrated Walt Disney Signature Collection, now available on Digital and Movies Anywhere and on Blu-ray June 5. With a little faith, trust and pixie dust, every member of the family will let their imagination soar on this epic adventure to Never Land, sparkling with legendary animation, extraordinary music and both all-new and classic bonus features.
We are giving away complimentary Digital Code cards to download your own copy of the movie.
For a chance to enter to win at random, e-mail us at [email protected] with "Peter Pan" in the subject line and tell us why you deserve to win.
This contest ends on December 31, 2018.
More info on Peter Pan
The Walt Disney Signature Collection edition of Peter Pan invites adventures of all ages to believe in magic once again and experience a timeless treasure from Disney's golden age of animation that has stirred the hearts and imaginations of moviegoers worldwide since its original 1953 release. The Signature Collection edition offers over two hours of classic bonus features plus never-before-seen extras, including the latest installment of "Stories from Walt's Office," which explores Walt's love of flying and the company planes; a nostalgic reunion between Kathryn Beaumont (the voice of Wendy) and Paul Collins (the voice of John); and new "Oke" renditions of the classic song "You Can Fly" and deleted song "Never Smile at a Crocodile" accompanied by on-screen lyrics and the film's unforgettable animated characters.
Video Slider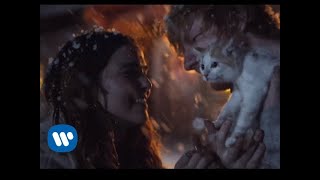 Win Tickets to See Ed Sheeran at the Rose Bowl
Ed Sheeran is back in Los Angeles, and your chance to see him perform is at the Rose Bowl in Pasadena on Saturday, Aug. 18. We are giving away complimentary tickets to the show. For a chance to enter to win, email us at
[email protected]
with "Ed Sheeran" in the subject line and tell us why you would like to go.