When will we see another Hitman movie?
Rupert Friend in 20th Century Fox's Hitman: Agent 47. (20th Century Fox)
Although movies based on video games have given us plenty of colossal box office failures, the Hitman series of movies has done a pretty good job of defying the critics by picking up some healthy revenues whilst appeasing the game's devoted fanbase. But with well over a year since the last Hitman movie graced our screens, fans have been left wondering when we can expect to see more of Agent 47.
2015's Hitman: Agent 47 movie managed to be a moderate box office success, picking up a healthy $82 million. And so it remains to be seen whether this is enough for producer Adrian Askarieh to carry out his plans to turn Hitman into a fully fledged movie franchise.
Fans of the original Hitman movie had to wait eight years to receive their next bout of assassin-based violence. Whilst the rebooted Hitman series suffered some pretty nasty critical assaults, it's clear that this franchise was never going to be about appeasing the nation's tastemakers.
Instead, the movies reveled in the cold-blooded violence of its star, the genetically-enhanced assassin, Agent 47. Because of this, the two movies' stars, Timothy Olyphant and Rupert Friend, have done a good job of staying as resolutely unemotional as the lead character of the video game.
The game series has had numerous successes over the course of its 16 years. What began as a simple stealth-based game for the PC in 2000 has blossomed into one of the gaming world's best-loved titles.
Just last year, respected game developers Square Enix released the acclaimed episodic Hitman game for Xbox One, PS4 and PC, whilst CasinoEuro even decided to give us a Hitman slots game, which is particularly appropriate as the central character is noted for popping up in some particularly extravagant settings.
These new games are important as the movies' producer has already stated how any potential movie franchise would take in key stories from the games. And one thing that the games have excelled in recently is how the storylines have developed an extra level of complexity that's a world away from the point-and-shoot standard of many other assassination games.
Hitman: Agent 47 also left us with plenty of unanswered questions that fans will want to see resolved if we get another movie. In particular, it's the way that the villainous Albino will feature in any future releases that's most enticing.
But with no immediate plans to start filming the next Hitman movie, it looks like it will be the online gaming realm that presents us with the best chance of getting further Hitman action.
Video Slider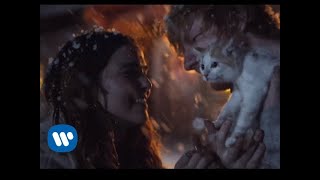 Win Tickets to See Ed Sheeran at the Rose Bowl
Ed Sheeran is back in Los Angeles, and your chance to see him perform is at the Rose Bowl in Pasadena on Saturday, Aug. 18. We are giving away complimentary tickets to the show. For a chance to enter to win, email us at
[email protected]
with "Ed Sheeran" in the subject line and tell us why you would like to go.