Westside Tavern, the Perfect Setting for Any Dining Experience
Tempura Fried Crispy Blue Lake Green Beans are a great start to a meal at Westside Tavern.
Located on West Pico Boulevard in the Westside Pavilion, Westside Tavern has quickly become a favorite for locals. Featuring chef-driven California tavern cuisine, the restaurant also offers an exceptional selection of California craft beers, fresh cocktails and a boutique wine list.
With a menu crafted by Chef Ben Cohn, guests are in for a treat with any meal ordered. Starting with appetizers that are reasonably priced, ranging from $6 to $14, guests can choose from dishes like Sweet Potato Fries, Tempura Fried Crispy Blue Lake Green Beans with Chili Aioli, Calamari & Wild White Shrimp Fritto Misto and more.
General Manager Kevin Brady cites the housemade pasta as one (out of the many) dishes where you can't go wrong.
"It's just phenomenal," he exclaims.
From the dinner menu, entrees including Red Quinoa & Kale, Grilled Scottish Salmon and Pan Roasted Top Sirloin Steak are available. If you aren't sure what to choose from the menu, check out the market board as its options change frequently.
"[The market board] is our opportunity to have some fun and do some things that are a little more creative."
When it comes to describing the food, Brady says 'classics' is the best way to look at it.
"Everything comes from quality ingredients," he explains.
While Westside Tavern opened six years ago, Brady says it is busier today than ever and attributes that as "a testament to not only the food and the caliber of food that we serve but also the service we provide."
"As much as we focus on food, hospitality and welcoming people in is a major focus as well," he continues.
As for the atmosphere, Brady describes it as the perfect mix of customers and a balance of positivity and fun. Whether you're looking for a dining spot for an evening with friends or a date, Westside Tavern has you covered.
Westside Tavern is located at 10850 W. Pico Blvd., Los Angeles. Hours: 11 a.m.-10 p.m. (Sunday-Thursday); 11 a.m.-11 p.m. (Friday-Saturday). For reservations and more information, call (310) 470-1539 or visit westsidetavernla.com.
Video Slider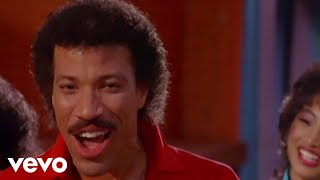 Win Tickets to See Lionel Richie at Hollywood Bowl
Lionel Richie is performing with very special guest Mariah Carey on the All the Hits Tour, and your chance to see them is at the Hollywood Bowl on Monday, July 31.