Weekly Wrap Up: "Game of Thrones" Season 4 Finale
Arya (Maisie Williams) and the Hound (Rory McCann) in "The Children," the Season 4 finale of "Game of Thrones" (HBO)
If you haven't watched the "Game of Thrones" Season 4 finale, "The Children," I recommend turning away now because there are huge SPOILERS ahead.
The final episode of this season of "Game of Thrones" aired on Sunday with serious twists and turns. If you thought that Season 3's "The Red Wedding" was the craziest this show could go, you were seriously mistaken. This season managed to spread the deaths, fights and absolute turmoil throughout all the episodes.
This finale was aptly named "The Children" for very fitting reasons. When Tyrion, who was ultimately facing his own execution, was freed by his brother Jamie, he went straight to his father Tywin's chambers. What he saw next shattered him. He experienced the utmost betrayal when he saw the woman he loved, Shae, in his father's bed uttering the same phrase she used on him, "Is that you my lion?" Once Tyrion handled that – and by handling, I mean killed her – he headed to his father who has only held contempt for him since his birth.
Tyrion said, "I am your son. I have always been your son," to his startled dad who was aptly sitting on the loo. Tyrion fired a crossbow two times, ghastly ending Tywin's life.
The finale managed to give every storyline airtime so that things could be flushed out and opened the door for many more stories next season.
Arya, now stone cold and emotionless, left the Hound to die a gruesome death after losing a battle with Brienne of Tarth, and was headed north on a sailboat.
Jon Snow looked like he would meet his end with Mance Rayder, when all of a sudden Stannis Baratheon came to the rescue in the most artful way.
Bran Stark barely made it to the tree he had been seeing in his visions when rescued by an little fairy child throwing fire. Where will this go?!
Can't forget about Daenerys having to sadly chain her dragons, knowing she was no longer in control of them.
There are so many characters that it seems difficult to keep them straight, but being HBO's highest-rated show in history proves that keeping people on their toes is a fantastic thing!
Until Season 5 … all men must die.
Video Slider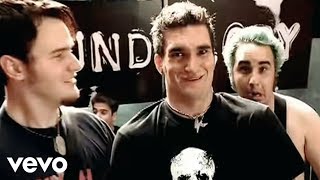 Win Tickets to See New Found Glory and Yellowcard at The Wiltern
Music video by New Found Glory performing My Friends Over You. (C) 2002 Geffen Records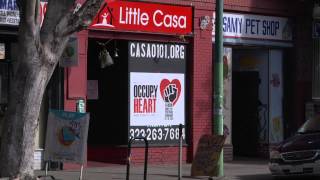 Review: An Essential Documentary for Angelenos, East LA Interchange
Boyle Heights in East Los Angeles is now a predominantly Mexican-American community known for a high crime rate, yet the history of the neighborhood is not a static one. The neighborhood that now boasts a community that is over 90-percent Latino was once one of the most diverse neighborhoods in Los Angeles, with sizable Jewish, Asian and African-American populations before changes in the laws and post-war development caused a shift in the population to what it is today. The documentary East LA Interchange chronicles the history of this neighborhood, telling the stories of those who lived there decades ago as well as those who make up the current community.
Knock Knock Turns Fantasies into Nightmares
Izzo and de Armas recorded a brief video encouraging fans to check out Knock Knock.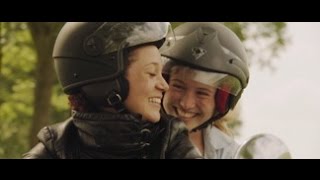 Review: Nuanced Performances Under the Sure Hand of Director Colette Bothof Make Summer Shine
Proposing a riveting context framework of ambiguous spirituality and nascent digitalization, noted Dutch auteur Colette Bothof's second feature, Summer, earmarks charming character dramedy with wide-arching societal screeds that cut to the heart of the contemporary zeitgeist. Despite this lofty thesis, there remains a warm, emotional core to this contained tale of an introverted young girl coming into her own during that most transformative of seasons.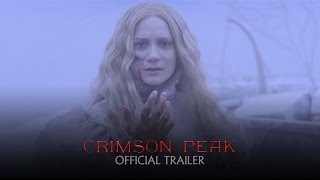 Win Passes to a Screening of Crimson Peak
Crimson Peak stars Mia Wasikowska, Jessica Chastain, Tom Hiddleston, Charlie Hunnam and Jim Beaver and is directed by Guillermo del Toro.