Wag! Adds On-Demand Mobile Grooming to L.A. Services
Let Wag! take care of all your dog walking and grooming needs.
Among the major metropolitan areas in the United States, Los Angeles is undoubtedly among the most dog-crazy: Everywhere you go, you see people and pooches hangin' like best buds. With the popularity of apps like Uber, Lyft and Postmates, it was only a matter of time until the model behind these convenient apps spilled into other facets of everyday life (e.g. your lucky four-legged friends). Dog lovers, meet Wag! (And no, I didn't add that exclamation point, the folks at Wag! are the ones who bring the excitement in their logo and to your furry loved ones).
Wag! started as a successful dog-walking service that works like this: You book a certified dog walker (background checked, insured and bonded) using an app on your smartphone, the app's live GPS feature tracks your dog's walk and then, at the end of the walk, you receive a "report card" featuring a photo or video from the walk, distance walked, duration of the walk and even whether your dog peed or pooped!
However, now Wag! has added even more convenience to owning a dog: mobile dog grooming! Jason Meltzer, co-founder and CDO (Chief Dog Officer) at Wag! talks to LOL-LA about his company branching out into dog grooming.
"We had received numerous inquiries about grooming services," he informs, "and decided it made so much sense to offer an amazing, easy and professional grooming experience, all with the touch of a button."
For now, he adds, the service is only offered in Los Angeles, although he plans to add more U.S. cities and additional features in the coming year. Pet parents can receive a 20-percent discount by signing up for their monthly grooming subscription, as well as other discounts for simply downloading the app.
"Our mobile grooming van is equipped with all the grooming essentials you'd find in a regular salon," says Meltzer about their new salon-on-wheels. "But our salon is housed inside our custom green van, covered in our logo and mascots. It's been Wag!-ified – you can't miss it."
The van is not quite as memorable as Harry and Lloyd's Mutt Cutts, but they're definitely more competent and time efficient.
Wag! is more than just a friendly dog service, however. Meltzer and his company do their part to help the dog community by adding incentives for customers to help dogs in need with every mile walked by their own dog.
"Our mission has always been to make dog ownership easier by providing accessible, high-quality pet care with just the touch of a button and encouraging new pet parents to adopt instead of shop," he says, "because we believe every dog deserves a happy life and a forever home. Wag! is passionate about finding forever homes for dogs all across the country. We donate 10 cents to the Best Friends Animal Society for every mile that is walked."
For now, their only form of advertising is through word-of-mouth and by customers inviting others to use the app on social media. But soon enough you'll begin to see more friendly dog walkers and groomers from Wag! around your neighborhood.
For more information, visit wagwalking.com.
Video Slider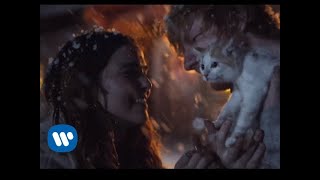 Win Tickets to See Ed Sheeran at the Rose Bowl
Ed Sheeran is back in Los Angeles, and your chance to see him perform is at the Rose Bowl in Pasadena on Saturday, Aug. 18. We are giving away complimentary tickets to the show. For a chance to enter to win, email us at
[email protected]
with "Ed Sheeran" in the subject line and tell us why you would like to go.