Vivi G'z Keeps Babes in Booties
Charlie - Charcoal Grey Cuff Bootie
Parents will fall in love with Vivi G'z, a children's apparel and accessory company that helps solve the issue of missing baby booties.
No matter how close of an eye is kept on children, losing a sock and/or bootie seems to always occur.
With Vivi G'z, parents can rely on the patent pending design that is guaranteed to stay on.
Launched in 2017, the company manufactures all products in the U.S. and has partnered with Soles4Souls, a non-profit organization dedicated to "wearing out poverty" for children.
Vivi G'z donates a portion of every sale to the organization.
Booties are offered in sizes 3-12 months, 12-18 months and also 18-24 months.
It's hard to go wrong with booties from the Basic Collection.
The Heather Grey Basic Bootie with White Trim is a great neutral item.
The signature booties are made of a soft cotton polyester fleece fabric with white elastic trim.
They have a non-slip soles and the elastic trip will keep the booties on the child's feet.
These booties retail for $37.
The Rowan Navy Blue Bootie with Anchor Cuff is an adorable shoe for any newborn and retails for $40.
The cotton spandex anchor printed white cuff has a toggle closure (under said cuff).
With winter just around the corner, booties from the Fleece Collection will make a great addition to your child's wardrobe.
For example, the Alex Black Fleece Basic Bootie retails for $37 and will keep babies warm with soft cotton polyester fleece fabric.
The Tie Dye Collection offers booties with plenty of flair and color.
The Elle Pink Tie-Dye Basic Bootie retails for $37.
The booties are made of french terry fabric that is tie-dyed and features lovely shades of pink.
Whether choosing from the Basic Collection, Cotton Jersey Collection, Cuff Collection or others, parents can feel comfortable in knowing the booties are not just cute, they're also functional and stay in place.
Visit www.vivigz.com to see all items.
Video Slider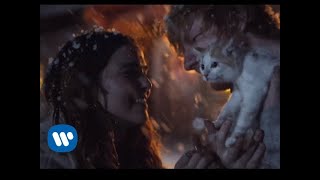 Win Tickets to See Ed Sheeran at the Rose Bowl
Ed Sheeran is back in Los Angeles, and your chance to see him perform is at the Rose Bowl in Pasadena on Saturday, Aug. 18. We are giving away complimentary tickets to the show. For a chance to enter to win, email us at
[email protected]
with "Ed Sheeran" in the subject line and tell us why you would like to go.