Violet Love Keeps You Styled
Violet Love pieces are wearable, affordable and environmentally friendly.
Violent Love was founded in 2006 by Rebecca Michaels and is known best for their no-slip headbands, bandeaus, scarves and apparel. Created after Michaels was unable to find headbands that suited her needs, she made her own and added her special spin to them.
Unlike most designer stories, hers is not the typical L.A. fashion tale we so frequently hear. Michaels, a Penn State University graduate, has a degree in environmental engineering and left behind a career in the civil engineering field to pursue a completely different path.
Launching Violet Love, she was able to realize the potential of her design abilities. Once she relocated to Los Angeles, the brand began to grow and expand in creating printed hosiery, leggings and scarves. They also have an Everyday Pouch in various colors and prints.
One great thing about the company is that essentially every item in the collection is wearable for every-day activities. Additionally, they're all incredibly affordable. As if that wasn't enough, they encourage green living, and their printing process is environmentally friendly and energy efficient.
Now, granted, it's summer, and it's ridiculously hot, nights at the beach can always get a little chilly. For those nights, the Vantage Handwoven Scarf is the perfect piece to take with you. Not only is it fuzzy and warm, the red-and-white plaid scarf can be easily paired up with any jeans and top.
It's made of 100% Acrylic and measures 27 inches x 75 inches, and is handmade in India. It retails for $19.60.
Free shipping is available for US orders over $100, and customers can get 10-percent off of their purchase by subscribing to their newsletter. Violet Love is PETA-Approved Vegan.
Visit violetloveheadbands.com to check out all of their pieces.
Video Slider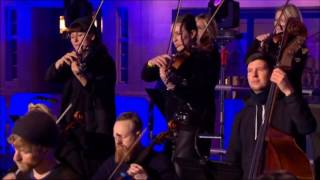 Win Tickets to See Pete Tong at Hollywood Bowl
Pete Tong is back in Los Angeles, and your chance to see him perform is at Hollywood Bowl on Thursday, Nov. 9. We are giving away complimentary tickets to the show. For a chance to enter to win, email us at
[email protected]
with "Pete Tong" in the subject line and tell us why you would like to go.