Viktor&Rolf Does It Again with Flowerbomb Twist
Viktor&Rolf Flowerbomb Twist oils are coming this August.
As much as accessories can complete a look, the perfect scent is what really pulls everything together. One fragrance in particular that has gained a mass following is the Viktor & Rolf Flowerbomb.
If you haven't walked into Sephora or Nordstrom and experienced the scent, you're truly missing out. The original Flowerbomb Eau de Parfum Spray has been featured in Allure's Best of Beauty Awards.
Now, the iconic Flowerbomb try is blooming into an entirely new chapter with the new Viktor&Rolf Flowerbomb Twist. Unlike a normal perfume, the new line actually consists of three layering oils which emphasize the facets of Flowerbomb Eau de Parfum or any other fragrance.
Rose Twist provides a sensual explosion of deep rose notes and adds a floral and fresh scent. For fans of jasmine, Jasmine Twist adds a sparkling boost of the delicate white flower. Last but not least, Musk Twist is for those who want a sensual and cozy fragrance. It envelopes with a second-skin effect that gives off a soft, delicate and powdery scent.
Flowerbomb Twist not only satisfies the senses, it's also reasonably priced at $69. You won't just be purchasing one perfume, with these, you'll be able to transform and customize your scent to match your mood, event and any season.
Whether you add it to your favorite perfume or wear it alone, Flowerbomb Twist is sure to become another fan favorite. It will be released at Sephora and department stores nationwide in August.
While you wait for the release, make sure to drop by any department store and pick up Flowerbomb.
Make Flowerbomb Twist a part of your signature scent. You'll surely get compliments any time you wear it.
If you visit the Sephora website, you'll be able to view the new releases. Make sure you visit it in August to see when the fragrances are available.
Video Slider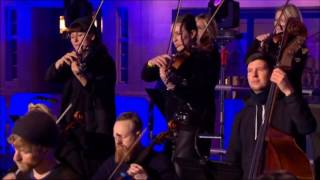 Win Tickets to See Pete Tong at Hollywood Bowl
Pete Tong is back in Los Angeles, and your chance to see him perform is at Hollywood Bowl on Thursday, Nov. 9. We are giving away complimentary tickets to the show. For a chance to enter to win, email us at
[email protected]
with "Pete Tong" in the subject line and tell us why you would like to go.