Univision Is Broadcasting All 64 FIFA World Cup Matches
Univision and its sister channels are the only non-cable platforms broadcasting all World Cup matches. (Univision.com)
The biggest cultural spectacle in the world by a mile (otherwise known as the FIFA World Cup) is finally upon us, and no one is more excited than the folks over at Univision Network.
Univision has been the cornerstone of Spanish language television in the United States for decades. It offers 24-hour programming geared to the Latin American community in the form of news, reality shows, soap operas, films, variety shows and, of course, sports. This year, Univision has taken it upon itself to once again offer the most comprehensive coverage of the World Cup in Brazil.
Univision and its sister channels are the only non-cable platforms broadcasting the 64 matches of this year's cup. By comparison, only 10 total matches are being broadcast on ABC, and none of team USA's group stage matches are going to be broadcast on non-cable TV.
Just how many viewers can Univision networks expect for this year's tournament? If the ratings for the recent "friendly" preparation games it has broadcast are any indication, many.
Univision's broadcast of the Mexico vs. Ecuador friendly delivered more viewers than every MLB regular season game airing on Fox, ESPN Networks and MLB Network thus far this season among the 18-49 demographic, it was the No. 1 broadcast program that day on Twitter and had a higher viewership than ABC, CBS, NBC and Fox networks among total viewers in Los Angeles, New York, Phoenix and Dallas combined.
For the Mexico vs. Israel friendly, Univision's broadcast had over 33-percent more viewers than NBC's telecast of the NHL Conference Finals between the Kings and Blackhawks among total viewers, over 79-percent more viewers in the 18-49 demographic and boasted 12-times more viewers than ESPN2's broadcast.
Besides their impressive coverage, matches broadcast on Univision are known to be very colorful and dynamic, with passionate narrating and of course, the "GOOOOOOOOOOOOAL" cry after every score.
Univision set records for Spanish-language broadcast ratings for the previous World Cup, held in South Africa in 2010.
This year is not going to be the exception.
If you're one of the millions of people in the United States without access to cable TV and are concerned about missing a minute of the action, you need not worry. Univision is here for you. If you're concerned about the Spanish-language broadcasts, don't be. The most beautiful thing about the "beautiful game," is that the action speaks for itself and transcends all cultures and languages. You won't care the narrative is in Spanish, and that's OK.
For more information and the full TV schedule, visit univision.com.
Video Slider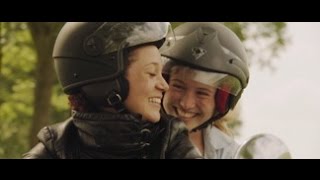 Review: Nuanced Performances Under the Sure Hand of Director Colette Bothof Make Summer Shine
Proposing a riveting context framework of ambiguous spirituality and nascent digitalization, noted Dutch auteur Colette Bothof's second feature, Summer, earmarks charming character dramedy with wide-arching societal screeds that cut to the heart of the contemporary zeitgeist. Despite this lofty thesis, there remains a warm, emotional core to this contained tale of an introverted young girl coming into her own during that most transformative of seasons.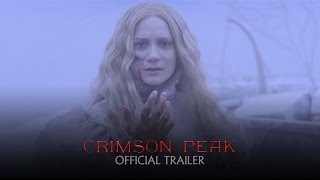 Win Passes to a Screening of Crimson Peak
Crimson Peak stars Mia Wasikowska, Jessica Chastain, Tom Hiddleston, Charlie Hunnam and Jim Beaver and is directed by Guillermo del Toro.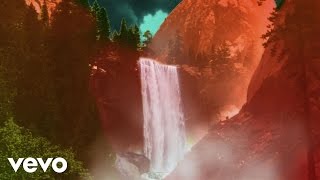 Win Tickets to See My Morning Jacket at the Shrine Auditorium
My Morning Jacket is back in L.A. and now is your chance to go at the Shrine Auditorium in Los Angeles: Tuesday, October 13th.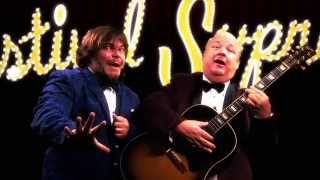 10 Things to Do Around L.A. This Weekend: Oct. 9-11, 2015
Cap off your weekend at Funny or Die's Oddball Comedy and Curiosity Festival with Amy Schumer and many other comedians.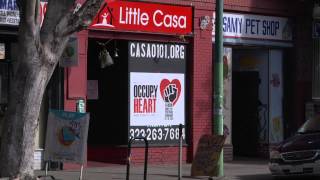 Review: An Essential Documentary for Angelenos, East LA Interchange
Boyle Heights in East Los Angeles is now a predominantly Mexican-American community known for a high crime rate, yet the history of the neighborhood is not a static one. The neighborhood that now boasts a community that is over 90-percent Latino was once one of the most diverse neighborhoods in Los Angeles, with sizable Jewish, Asian and African-American populations before changes in the laws and post-war development caused a shift in the population to what it is today. The documentary East LA Interchange chronicles the history of this neighborhood, telling the stories of those who lived there decades ago as well as those who make up the current community.
Knock Knock Turns Fantasies into Nightmares
Izzo and de Armas recorded a brief video encouraging fans to check out Knock Knock.