Uncommon Green: Los Angeles Is for Coffee Lovers
The Los Angeles Map Coffee Mug from Uncommon Green
Most mornings don't really start until the first cup of coffee is consumed and kicks in. Whether you're at the office or at home, make your drink even better with an awesome mug.
Uncommon Green, a contemporary design house founded in Boston, Mass. creates home essentials for everyday use. Founded in 2009 by Brian Johnson, the company aims to design products which are not only functional and practical, but are also stylish and have a flair to them.
The team behind Uncommon Green focus their commitment on creativity, ingenuity, craftsmanship, honesty and pride. Whenever it's possible, they source their materials and packing from U.S.-based companies and partner with local artisans and small businesses.
With a mass collection of barware featuring College Town Maps, Maps.Barware, Smart.Barware and more, their glasses pay homage to cities all over the world while others feature math, science and literature themed designs. You can also customize your own glassware with your hometown or town of your choice.
However, one product that is sure to win the hearts of any tea or coffee aficionado is the Los Angeles Map Coffee Mug. This lovely mug features a beautifully etched map with the city streets and neighborhoods of the City of Angels.
For any resident, current or former of Los Angeles, the 13-oz. mug makes the perfect gift for any occasion. It's simplicity at its finest when it comes to design/aesthetics. The glass mug isn't just a coffee mug, it's a mini work of art.
It retails for $16, and if you sign up for their newsletter, you'll receive exclusive discounts, info on new products and more.
Visit theuncommongreen.com to view the mug or any of their other items like candles, bar tools and coasters. Whether you make a purchase for yourself or someone else, a smile will surely follow.
Video Slider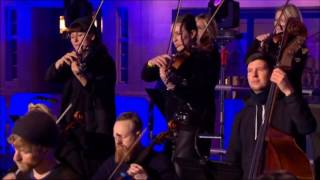 Win Tickets to See Pete Tong at Hollywood Bowl
Pete Tong is back in Los Angeles, and your chance to see him perform is at Hollywood Bowl on Thursday, Nov. 9. We are giving away complimentary tickets to the show. For a chance to enter to win, email us at
[email protected]
with "Pete Tong" in the subject line and tell us why you would like to go.