Tyree Washington Gets Second Wind in Life's Race
Los Angeles native Tyree Washington, a world track & field champion, has an initiative called Killaroid. He uses it to speak to students, corporations and on various other platforms spreading his word about the effects of steroids.
"Life is like a box of chocolates, you never know what you're going to get." That's a quote from track and field star and four-time world champion Tyree Washington's favorite movie Forrest Gump, and a metaphor he knows all too well.
In a one-on-one interview with Living Out Loud LA, Washington opens up about how the downfall of his track and field career projected him into a new beginning. Imagine being at the top of your game, you're the fastest person in the world, holder of state and world records, and one day it all goes away.
"They took these medals from me one by one, and it broke my heart," says Washington.
Even though his first love was playing football, Washington eventually found his true calling in track and field. In 1994, Washington was the state long jump champion. In 1997, while attending San Bernardino Valley College, he broke the junior college 400-meter national record, the state record and ranked second in the world. Unfortunately, his success eventually came crashing down in 2009 following the conclusion of a federal investigation.
"I was devastated," he says.
In 2003, as part of Team USA, Washington won multiple World Champion gold medals. He also won his first national title at the U.S. Outdoor Track and Field Championships. Washington was making all the right moves and choices. However, it wasn't Washington's choices, but those of his teammates that left him medal-less in the end.
In life you never know what you're going to get, and the last thing Washington expected was his life to be turned upside down due to his teammates' choices to use performance enhancing drugs.
"I just felt that when you're on a team, you have this brotherhood and sisterhood," says Washington. "We're all supposed to make sure that we're honest with each other, that we're going to train right, [and] whatever we put in our bodies is going to be clean. That didn't happen."
Even though Washington was under the same pressures as his teammates, he never took steroids.
"When I compete, I don't want there to be some underlined fine print that I took a certain drug to beat this certain athlete," remarks Washington. "I have a lot of respect for my mother, I have a lot of respect for myself, I have a lot of respect for track and field."
Just one year after the investigation ended, Washington began Killaroid.com: Building Clean Athletes.
"I just put two and two together, and I said, 'Killaroid,' so I'm [going to] kill steroids. I'm trying to get rid of it, stop it, whatever I can because of how much it's hurting people all over the world."
Killaroid educates people, especially athletes, about the dangers of performing enhancing drugs. Sports are highly competitive from a young age, and the competition only gets higher. According to the Palo Alto Medical Foundation, five to 12 percent of male high school students have used anabolic steroids by the time they are seniors.
"The competition level is extremely high, and an athlete is always looking for that edge, [but] they don't realize that when you go and do steroids they're not only hurting themselves, but the people around them," says Washington.
Recently, many athletes have been found guilty of using steroids, including MLB's Ryan Braun and, more notably, cyclist Lance Armstrong. These aren't the first cases of doping, and Washington understands it won't be the last.
"I'm making progress," says Washington with a laugh. "I have a long way to go, [but] the bottom line is I just want to help … I hope to join forces with people all over the world who [share this] goal, and we can really help."
Despite his teammates being the reason for Washington losing his medals, he has since forgiven them and wishes that athletes who have dealt with doping would educate others about the dangers. Washington wants to create clean athletes for every sport, and as sports have evolved, he believes athletes have as well.
"I think that athletes are more passionate about track and field, I think they're more educated and driven," says Washington. "Love what you do, love who you are, enjoy your life. Continue to educate, [and] continue to inspire."
Inspiring others is what Washington hopes to continue to do. He was inspired by his downfall and never expected to be where he is today, but says he is enjoying his new journey.
"Destiny can be delayed but not denied, whatever your destiny is, that's what it's going to be, and no one can stop it."
The only thing Washington is hoping to stop is steroids, and build clean athletes one day at a time.
For more information, visit killaroid.com.
Video Slider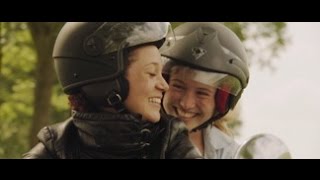 Review: Nuanced Performances Under the Sure Hand of Director Colette Bothof Make Summer Shine
Proposing a riveting context framework of ambiguous spirituality and nascent digitalization, noted Dutch auteur Colette Bothof's second feature, Summer, earmarks charming character dramedy with wide-arching societal screeds that cut to the heart of the contemporary zeitgeist. Despite this lofty thesis, there remains a warm, emotional core to this contained tale of an introverted young girl coming into her own during that most transformative of seasons.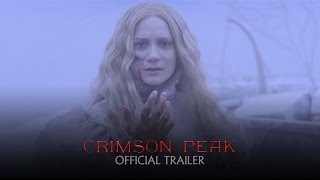 Win Passes to a Screening of Crimson Peak
Crimson Peak stars Mia Wasikowska, Jessica Chastain, Tom Hiddleston, Charlie Hunnam and Jim Beaver and is directed by Guillermo del Toro.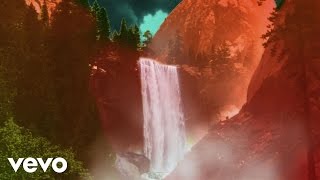 Win Tickets to See My Morning Jacket at the Shrine Auditorium
My Morning Jacket is back in L.A. and now is your chance to go at the Shrine Auditorium in Los Angeles: Tuesday, October 13th.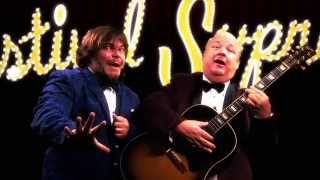 10 Things to Do Around L.A. This Weekend: Oct. 9-11, 2015
Cap off your weekend at Funny or Die's Oddball Comedy and Curiosity Festival with Amy Schumer and many other comedians.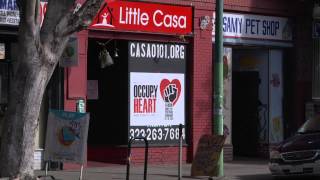 Review: An Essential Documentary for Angelenos, East LA Interchange
Boyle Heights in East Los Angeles is now a predominantly Mexican-American community known for a high crime rate, yet the history of the neighborhood is not a static one. The neighborhood that now boasts a community that is over 90-percent Latino was once one of the most diverse neighborhoods in Los Angeles, with sizable Jewish, Asian and African-American populations before changes in the laws and post-war development caused a shift in the population to what it is today. The documentary East LA Interchange chronicles the history of this neighborhood, telling the stories of those who lived there decades ago as well as those who make up the current community.
Knock Knock Turns Fantasies into Nightmares
Izzo and de Armas recorded a brief video encouraging fans to check out Knock Knock.