Top Picks for San Diego Restaurant Week
A launch party previewed some of the 180 participants in San Diego Restaurant Week. (Patrick Meissner/LOL-LA)
Hope you're hungry, because San Diego Restaurant Week is here, officially kicking off this coming weekend and through all of next week, from Sept. 20 to 27.
To get things started off right, SDRW held a launch party that took place last Saturday at Go Green Agriculture in Encinitas. To say the least, the party was hot. Seriously, it was outdoors this past Saturday, and the wind was dead.
The restaurants came out to showcase their best, but you can only do so much with food and wine when the temperature is approaching 100 and it's humid out.
That all being said, SDRW features more than 180 restaurants participating over a week-long period with offers and deals that you just won't see any other time of the year. It's more food than you can ever get to. So here are our top two picks to give you a head start. Why they're both in Del Mar? Coincidence, seriously.
Half-Price Wine Bottles at Sbicca – You read that right. Any Tuesday or Thursday, from open to close, now until Dec. 31, Sbicca in Del Mar offers half off any bottle on their wine list. Pair that with Sbicca's charming location a stone's throw from 15th Street Beach, and it sounds like you've got an evening planned out. Sbicca is located at 215 15th St. in Del Mar.
Two-Course Sunset Dinner at Pacifica Del Mar – It's an early bird special so watch out, you have to place your order by 6 p.m. But it's a two-course dinner for $23.75 per person any night of the week. Pacifica Del Mar is located at 1555 Camino Del Mar in Del Mar.
More offerings from participating restaurants are sure to be creeping up soon, so keep your eye on the San Diego Restaurant Week website (sandiegorestaurantweek.com) for more!
Video Slider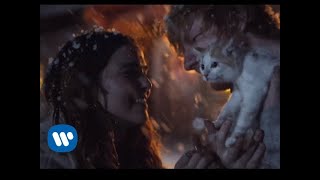 Win Tickets to See Ed Sheeran at the Rose Bowl
Ed Sheeran is back in Los Angeles, and your chance to see him perform is at the Rose Bowl in Pasadena on Saturday, Aug. 18. We are giving away complimentary tickets to the show. For a chance to enter to win, email us at
[email protected]
with "Ed Sheeran" in the subject line and tell us why you would like to go.