Top 10 Films of 2015: A Second Opinion
Not only is Mad Max: Fury Road the best movie of the year, it is one of the best action movies in a long time. (Warner Bros.)
The obligatory end-of-the-year top 10 lists are always subjective. If you ask 20 people what their favorite movie of 2015 was, chances are, you will get 20 different answers. I'm not claiming to be an expert by any means, but I have seen around 100 movies this year. While that's not even close to every movie that was released, it is a decent representation of what this year's box office had to offer. If you want another opinion, check out my cohort, Jeremy Ross' Top 10 list of the year. With that being said, here are my favorite movies of the year.
10) The Wave – This is Norway's official entry for the 2015 Foreign Language Oscar. I hate to say it, but it probably won't make the final cut for a nomination since it's not "important" enough. That's unfortunate, since a movie doesn't have to be important to be good. Just think of any number of comedies or comedic performances that weren't Oscar-nominated because they weren't "important." If you like a good action sequence, don't let the subtitles scare you, the tsunami scene rivals any action sequence from any Hollywood blockbuster this year.
9) Krampus – Director Michael Dougherty wanted to make a throwback to the Amblin movies of the '80s like Gremlins, and he succeeded. The fact that he succeeded in delivering a 90-minute, fast-paced ride is a testament to his direction. Sure, you have the obligatory plot and character development, but there's no filler; it's all fun. Plus, I had to include this movie on my list for two main reasons. First, the opening credit sequence is one of the best and funniest I have seen in recent memory. Second, Krampus contains one of my favorite lines in recent memory, "I just got my ass kicked by some Christmas cookies."
7/8) Jurassic World/Terminator: Genisys – I'll be the first to admit that I'm suffering from severe sequel/remake/reboot fatigue, but these movies were fun. And fun is why many of us want to go to the movies. The right mix for a good sequel is paying the right amount of respect to the original while still making the sequel seem fresh. And both of these do that. Whenever one of the first three Terminator movies is on HBO or something, I always watch it. Once Genisys makes its way to the pay cable stations, I will undoubtedly watch it a few dozen times as well. With Jurassic World, it delivered what you expected: dinosaur stomping mayhem. When Indominus rex escaped from its cage, like a little kid, I turned to my friend and excitedly whispered, "Here we go!" Remember that song that holds a special place in your head because something pretty awesome happened when that song was playing in the background? I ended up experiencing one of those moments because of Jurassic World, so there is that too. Here's my little side note to Hollywood, though: Even though I am putting several sequels on my list, please feel free to make original movies. 2015 delivered some exceptional sequels, but this is the exception and not the norm.
6) Sicario – This is one of those movies that I hope finds a huge audience on cable and VOD. Sure, it did OK at the box office, but movies that show some of the darkest parts of humanity tend to scare away large segments of their potential audience. The U.S.-Mexican border drug war is a very real part of daily life for many people – not just the drug cartels and the federal agents, but for the many innocent bystanders caught in the middle of the ongoing conflict. If you're still leery, then check out Emily Blunt's performance. She gives one of the best performances of the year.
5) The D Train – I like my comedies dark, and The D Train delivers. It boldly goes where no mainstream comedy would dare to tread. Life is sometimes messy – a lot of gray areas with mostly good people sometimes doing bad things. Jack Black and James Marsden took a risk in accepting these roles, and their risk paid off big time. On a personal level, this movie spoke to me in several ways that few movies ever have. And isn't that what a good movie is supposed to do?
4) The Martian – Big name director? Check. Big name cast? Check. Big budget? Check. It's the recipe for a tentpole that studio execs regularly gamble on. Sometimes they work, sometimes they don't, and let me tell you, The Martian works. This movie is a perfect example of the journey, and not necessarily the destination, being the fun part. You know Matt Damon is going to make it back to earth, but it sure is fun watching everyone figure out how to get him there. Movies have always been an escape – a way for us to escape our humdrum lives for a couple of hours – and The Martian is perfect escapist entertainment. Plus, who said science can't be fun?
3) The Big Short/99 Homes – Yes, I'm putting two movies as basically my third choice. Why? They are the perfect complement to each other, explaining the before and after of the 2008 housing/financial crisis. On paper, two movies about housing/financial crisis sound so mindnumbingly boring that you would prefer to stab your brain. In reality, these two movies make the perfect double feature about how the hubris of the 1 percent affected many millions of those of us who make up the 99 percent. Sure, these movies will make you angry about capitalism run amuck, but who says movies that anger can't also entertain?
2) The Stanford Prison Experiment – I knew the background of the actual 1971 Stanford prison experiment, so I figured this might be a curious little docudrama. This movie is not only one of the best movies of the year, it's also the scariest. The movie, along with the actual experiment itself, is a scary allegory of the mindless groupthink that happens when a group of people are given too much unchecked power. Speaking of power, remember Michael Angarano, who played Jack's son Elliot on "Will & Grace?" In SPE, his performance as the alpha guard is one of the most powerful performances of the year. In a perfect world, The Stanford Prison Experiment and Angarano would both be receiving serious awards consideration right now. It's a shame that they're not.
1) Mad Max: Fury Road – I already mentioned my severe sequel/remake/reboot fatigue, so my expectations for Mad Max were admittedly pretty low. Not only is this the best movie of the year, it is one of the best action movies in a long time. Sure, Mad Max is basically one long chase scene, but wow, this chase scene is one gorgeously shot, almost operatic, breathtaking piece of cinema. I happened to be discussing this movie with some fellow reporters at another press junket after Mad Max's release. It was our consensus that any novice action movie director should watch Mad Max: Fury Road to see how a classic action movie should be made.
My honorable mentions for 2015 are Ex Machina, It Follows, The Hateful Eight and Spotlight. In fact, it was so close between films 7-14, that I almost wanted to list a Top 14 of the year but I had to draw the line somewhere.
Video Slider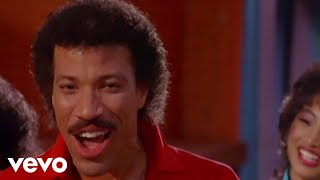 Win Tickets to See Lionel Richie at Hollywood Bowl
Lionel Richie is performing with very special guest Mariah Carey on the All the Hits Tour, and your chance to see them is at the Hollywood Bowl on Monday, July 31.