Toby Love's Already Accomplished A Lot, But He's Striving For Much More
U.S.-born Puerto Rican singer-songwriter Toby Love was recently nominated for a Latin GRAMMY award.
Octavio Rivera, who is better known as Toby Love, was born and raised in The Bronx, New York.
He's an American-born Puerto Rican singer and songwriter who got his first prominent look at music professionally when he was a member of the acclaimed bachata group Aventura.
He chose the stage name of Toby Love for two reasons.
"Toby because my dad's name is Toby," he said before sparking a charismatic laugh. "Love because I've always been a lover. My cousins would always take me to high school dances, and I would always romanticize girls. That's how my nickname came to be, and Toby Love just stuck with me."
Love managed to say that he's a natural romancer. He also said that some of his songs are inspired from personal experiences, especially the song "Lejos."
Love's always been a gifted person, easily proven by his time with Aventura as a teenager. After six years with the group, he decided to pursue a solo career. And he's never looked back.
In 2006, Love released his first studio album, Toby Love, which included the hot tracks "Please Don't Cry" and "Tengo Un Amor."
He went on to drop Toby Love Reloaded, Love Is Back, La Voz De La Juventud and Amor Total, which was just nominated for a Latin GRAMMY award in the category of Best Contemporary Tropical Album.
The City of Los Angeles means a lot for Toby, who performs at The Conga Room tonight.
"I love the West Coast," he said. "The show is going to be unforgettable. I'm bringing a different show, new flow. It'll have an essence of normal bachata, but expect a night of pure entertainment – something very special."
*****************************
Toby Love
The Conga Room (www.congaroom.com / (213) 745-0162)
Thursday, Sept. 26, 2013 at 9 p.m.
Price: $380 (Bottle service and show) / $150 / $125 / $90 / $75 / $65 / $25 (General admission)
*****************************
Video Slider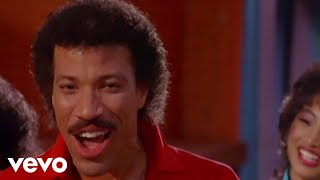 Win Tickets to See Lionel Richie at Hollywood Bowl
Lionel Richie is performing with very special guest Mariah Carey on the All the Hits Tour, and your chance to see them is at the Hollywood Bowl on Monday, July 31.