Tis' the Season – Coachella Season
Los Angeles' own Ice Cube takes the Coachella stage on April 17 and 23.
The two-weekend event headlined by LCD Soundsystem, Guns N' Roses and Calvin Harris is going to be hosted on the Empire Polo Club fields of Indio, Calif., on April 15-17 and April 22-24.
"Wait, what? No, this can't be right." That was the exact thought I had this morning when I was assigned to write this article. I went over to the Coachella website, and sure enough, I saw that we are only 62 days away from the happiest and most liberated weekend of the year.
For three days, your life revolves around music and art. You have no worries and no obligations. You have nothing holding you back from having the time of your life.
If this is your first year going, let me make this clear: Do not listen to the critics because regardless of who's on the lineup, to them, it will eternally be an overpriced and overrated festival. So to them, in the words of Ice Cube, I say "Check Yo Self."
There's something so bliss about Coachella that, once experienced, will forever hang in the living room of your mind. It's the vivid lights, the thousands of people and the memories created with your friends. It's the beautiful weather, the world-class artists and the stunning sunsets. There is truly no other event in the world like this one.
Thankfully for us in Los Angeles, it's only a short drive away.
I have never camped at Coachella, so I can't really make too many suggestions on what to expect. The only thing I do know is that you'll have a lot of fun meeting your neighbors, and going in and out of the venue will be a breeze.
If you're not camping, I cannot stress enough the importance of getting to the venue early. It's a long walk from the day parking to the venue that requires you to go through multiple bracelet-checkpoints. You do not want to miss any of the artists you set out to watch, and especially not our representative. This year, Los Angeles' very own Ice Cube is making a comeback to the stage. Be prepared for a possible reunion of N.W.A. and Westside Connection.
Here are three things you need to know.
1) Bring your bracelet. As dumb as this sounds, believe me, I've seen someone drive all the way to the festival without their bracelet. Double check, and then check again.
2) Bring comfortable shoes. The last thing you want to do is get a blister on Friday afternoon before the first day has even ended. The event ends at around midnight so you will be doing a ridiculous amount of walking and standing throughout the day that, in this case, means comfort takes priority over fashion.
3) Ladies, don't forget your flower crown. I mean come on, it's Coachella. If you don't wear one, will you even get any likes on your Insta?
For more information about the festival, head over to coachella.com and be on the lookout for the announcement of the set times.
Video Slider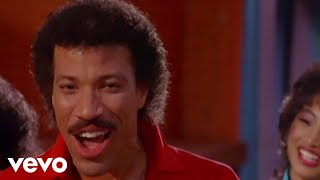 Win Tickets to See Lionel Richie at Hollywood Bowl
Lionel Richie is performing with very special guest Mariah Carey on the All the Hits Tour, and your chance to see them is at the Hollywood Bowl on Monday, July 31.