Timing Really Is Everything
Even when you have found the perfect person, the right timing is crucial. (photostock/freedigitalphotos.net)
The heart wants what it wants. This is usually how people justify their affairs, and it always falls flat. What about when the heart wants something, but there are too many obstacles? I've had a couple situations where I was in love with someone and we were right for each other, but the timing was just off and we knew it wouldn't work. That didn't make it any less painful. It's rare to meet someone you connect with so deeply.
I once had a boyfriend I was completely in love with. We always had a great time together. We were supportive of each other's careers. We kept a healthy balance of being individuals in a romantic relationship. We would stay up all night talking and never ran out of things to say. We could even sit in complete silence and be content. But I knew that, at that point in my life, I wasn't ready to commit to someone like him. I had to grow, and I needed to be single to do that.
Walking away from that relationship was painful and left me second guessing myself for months. I broke up with a good man I had no problems with because I could foresee things going badly. I knew that, ultimately, I wouldn't be happy with him, and I wanted to leave on a high note.
When I look back at that relationship I'm grateful for having been with him. I learned how to be in a healthy relationship and what falling in love feels like. I could say that I wish I had met him later in life, but I don't know if the person I am today would be as enamored with who he is now. This is mostly because I haven't talked to him in years and I have no idea what he's like these days.
There's no feeling as exciting as new love. But love is not always enough.
Video Slider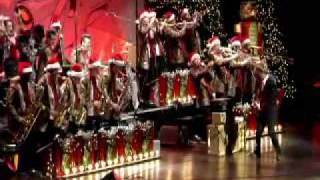 Win Tickets to See The Brian Setzer Orchestra at the Microsoft Theater
The Brian Setzer Orchestra has an upcoming show in L.A. and now is your chance to go for free at the Microsoft Theater in Los Angeles: Friday, December 18th.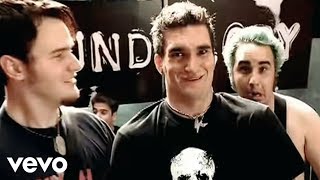 Win Tickets to See New Found Glory and Yellowcard at The Wiltern
Music video by New Found Glory performing My Friends Over You. (C) 2002 Geffen Records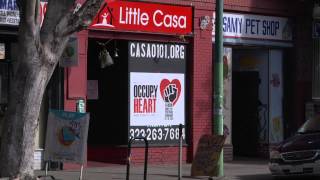 Review: An Essential Documentary for Angelenos, East LA Interchange
Boyle Heights in East Los Angeles is now a predominantly Mexican-American community known for a high crime rate, yet the history of the neighborhood is not a static one. The neighborhood that now boasts a community that is over 90-percent Latino was once one of the most diverse neighborhoods in Los Angeles, with sizable Jewish, Asian and African-American populations before changes in the laws and post-war development caused a shift in the population to what it is today. The documentary East LA Interchange chronicles the history of this neighborhood, telling the stories of those who lived there decades ago as well as those who make up the current community.
Knock Knock Turns Fantasies into Nightmares
Izzo and de Armas recorded a brief video encouraging fans to check out Knock Knock.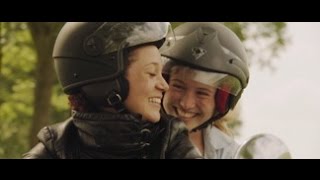 Review: Nuanced Performances Under the Sure Hand of Director Colette Bothof Make Summer Shine
Proposing a riveting context framework of ambiguous spirituality and nascent digitalization, noted Dutch auteur Colette Bothof's second feature, Summer, earmarks charming character dramedy with wide-arching societal screeds that cut to the heart of the contemporary zeitgeist. Despite this lofty thesis, there remains a warm, emotional core to this contained tale of an introverted young girl coming into her own during that most transformative of seasons.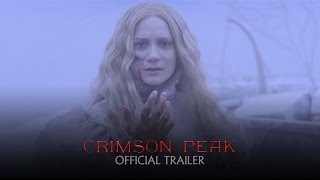 Win Passes to a Screening of Crimson Peak
Crimson Peak stars Mia Wasikowska, Jessica Chastain, Tom Hiddleston, Charlie Hunnam and Jim Beaver and is directed by Guillermo del Toro.