Tikal Restaurant Excited to Partake in "East LA Meets Napa & Beyond"
Tikal Restaurant will serve garnachas, a small handmade, semi-fried corn tortilla topped with beef, cabbage, carrot, pickle, tomato sauce, cheese and parsley, at this year's East LA Meets Napa. (Courtesy of Tikal Restaurant Cocina Maya)
AltaMed's "East LA Meets Napa & Beyond" figures to be slightly different this year, particularly because it'll include the participation of a Guatemalan restaurant: Tikal Restaurant Cocina Maya.
The owners of Tikal Restaurant Cocina Maya, located in El Sereno, Calif., are Mario Granados and Darwin Amador. Both individuals opened the establishment in the fall of 2012, with the exclusive purpose of providing exquisite Guatemalan dishes to the Los Angeles public.
Tikal Restaurant's a relatively fresh establishment, and Granados says it's an honor to partake in the upcoming "East LA Meets Napa & Beyond."
"For Tikal Restaurant, being part of this event means an honored recognition," he said. "We are happy and excited to participate at our very first food tasting event. We have been given the opportunity to expose the flavor of Guatemala and are proud to represent a Central American flavor at a predominant Mexican flavor event."
"East LA Meets Napa & Beyond," which is in its eighth year, takes place Friday, July 19 from 6-9 p.m. at Union Station in downtown LA. The event, which is considered a premier food and wine tasting entity, is completely sold out.
With 1,500 guests in attendance, "East LA Meets Napa & Beyond" is AltaMed's highest attended annual fundraising event.
Fine cuisine restaurants scheduled to appear include Chichen Itza, Don Chente Bar & Grill, El Cholo Café, La Huasteca, Rivera, Porto's Bakery, Rocio's Mole de los Dioses, and Zapien's Salsa Grill, among others.
Bodegas San Rafael, Casa de Piedra, Justicia Wines LLC, Karl Lawrence/Trujillo Wines, Sequoia Grove, Tres Valles, and Voces, are among the vintners that will participate.
So what will Tikal Restaurant serve at "East LA Meets Napa & Beyond"?
"We'll be serving garnachas," Granados said with no hesitation. "It's a true Guatemalan dish served mainly at street fairs. It's a delicious small handmade corn tortilla stuffed with sautéed-shredded beef topped with a marinated carrot, cabbage, pickle, salsa, grated cheese and parsley. Also, we'll serve a refreshing Guatemalan cold horchata with a special ingredient: cacao."
According to Granados, Guatemalan horchata is unique for its ingredients: pumpkin and sesame seeds.
This year's event aims to take guests on a wine tasting journey stretching from the famed Napa Valley through various California wine regions and beyond.
Invitees will include the AltaMed senior management team, host committee co-chairs and committee members, elected officials, sponsors, and friends of AltaMed. And, of course, Tikal Restaurant.
Unarguably, one of the best things about attending the event is that it will occur outdoors on an expected warm summer evening within a unique aesthetic venue: the Union Station & Metropolitan Water District courtyards.
That's where Tikal Restaurant and its mission to captivate "East LA Meets Napa & Beyond" come in.
"We hope to learn more and more as we go with our journey in introducing Guatemalan flavors in Los Angeles," said Granados. "It's our goal to delight the guests' palates and introduce them to unique flavors Guatemala has to offer in LA."
Video Slider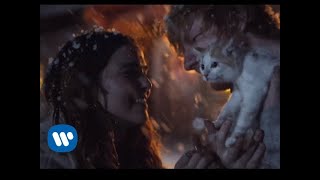 Win Tickets to See Ed Sheeran at the Rose Bowl
Ed Sheeran is back in Los Angeles, and your chance to see him perform is at the Rose Bowl in Pasadena on Saturday, Aug. 18. We are giving away complimentary tickets to the show. For a chance to enter to win, email us at
[email protected]
with "Ed Sheeran" in the subject line and tell us why you would like to go.