Thrice the Treat with "Dos Reinas y Una Princesa" at Citizens Business Bank Arena
Marisela, Paquita la del Barrio and Angela Aguilar are scheduled to perform Saturday, May 18, 2019 at Citizens Business Bank Arena in Ontario, Calif. (Courtesy image)
"http://lol-la.com/wp-content/uploads/2019/07/JoseLuisRodriguez_728x90.jpg">
"http://lol-la.com/wp-content/uploads/2019/07/HB19_DIGITAL_HERBIEHANCOCK_PROMO_728x90.jpg">
"http://lol-la.com/wp-content/uploads/2019/07/Living-Out-Loud-LA-for-Air-Supply-728x90.jpg">
"http://lol-la.com/wp-content/uploads/2019/04/7.png" alt="disney on ice banner">
"http://lol-la.com/wp-content/uploads/2019/05/MTH-190039-Feel-The-Fame-Remarketing-Banner-728X90.jpg">
http://lol-la.com/wp-content/uploads/2019/07/Yachtley_Crew-728x90.jpg">
No one truly expected this rare concert, but on Saturday, May 18, 2019, Latin pop and ballad music singer Marisela, Regional Mexican music singer Paquita la del Barrio and mariachi and ranchera singer Ángela Aguilar will share the stage at Citizens Business Bank Arena in Ontario, Calif.
Marisela, who is known as the Latin Madonna and "La Dama de Hierro", figures to delight with her romantic repertoire that dates back as far as the early 1980s. It was at the age of 18 in 1984, when she recorded her first album.
Marisela hasn't stopped since, releasing hit after hit in the likes of "Completamente Tuya", "A Cambio de Que", "Si No Te Hubieras Ido". "Sola Con Mi Soledad", "Dios Bendiga Nuestro Amor", and "Tu Dama de Hierro", among many others. Marisela's charismatic demeanor and soothing voice ought to provide nonstop music memories to those in attendance.
"La Reina del Pueblo", Paquita la del Barrio, whose lyrics have always empowered women, will perform the most iconic songs in her musical repertoire including tracks such as "Rata de Dos Patas", "Cheque En Blanco", "Tres Veces Te Engañé", among other hits that the singer has turned into remarkable anthems over the course of her 45-year musical career.
Paquita is the type of person who does not beat around the bush, and her tracks represent that. And the public profoundly enjoys that of her. Expect more of this during her performance this Saturday.
Ángela Aguilar, the young singer recently nominated for both a Grammy and a Latin Grammy, who has mesmerized the industry with her great musical abilities and has positioned herself as an "Artist to Watch in 2019" by the streaming service Pandora and Billboard' will be in charge of opening this spectacular concert where her thunderous voice and impressive body of work, which includes some of the greatest songs in Mexican music, will astonish all the attendees.
Ángela is the daughter of Pepe Aguilar and granddaughter of Antonio Aguilar and Flor Silvestre. She's very charming on stage, and her vocals will leave you speechless.
For more information or to purchase tickets, visit Ticketmaster.com or the venue's box office.
Video Slider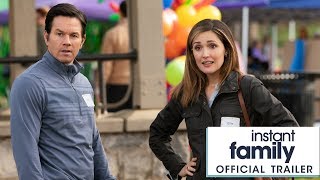 Win a Blu-ray + DVD + Digital Copy of Instant Family
Everyone everywhere can now enjoy Instant Family on Digital and on Blu-ray™ Combo Pack, and DVD on March 5 from Paramount Home Media Distribution. For a chance to enter to win at random, please email us at
[email protected]
with "Instant Family\" in the subject line and let us know why you\'d like to win a copy. This contest ends March 25, 2019.
"http://lol-la.com/wp-content/uploads/2019/05/MTH-190039-Feel-The-Fame-Remarketing-Banner-728X90.jpg">
"http://lol-la.com/wp-content/uploads/2019/04/7.png" alt="disney on ice banner">
"http://lol-la.com/wp-content/uploads/2019/07/HB19_DIGITAL_HERBIEHANCOCK_PROMO_728x90.jpg">
http://lol-la.com/wp-content/uploads/2019/07/Yachtley_Crew-728x90.jpg">
"http://lol-la.com/wp-content/uploads/2019/07/Living-Out-Loud-LA-for-Air-Supply-728x90.jpg">
"http://lol-la.com/wp-content/uploads/2019/07/JoseLuisRodriguez_728x90.jpg">