Three Tips to Be the Perfect Party Guest
Three Tips to Be the Perfect Party Guest
"http://lol-la.com/wp-content/uploads/2019/07/JoseLuisRodriguez_728x90.jpg">
"http://lol-la.com/wp-content/uploads/2019/07/HB19_DIGITAL_HERBIEHANCOCK_PROMO_728x90.jpg">
"http://lol-la.com/wp-content/uploads/2019/05/MTH-190039-Feel-The-Fame-Remarketing-Banner-728X90.jpg">
"http://lol-la.com/wp-content/uploads/2019/07/HB19_MICHAELMCDONALD_CHAKAKAHN_PROMO_728x90.jpg">
"http://lol-la.com/wp-content/uploads/2019/04/7.png" alt="disney on ice banner">
"http://lol-la.com/wp-content/uploads/2019/07/Living-Out-Loud-LA-for-Air-Supply-728x90.jpg">
http://lol-la.com/wp-content/uploads/2019/07/Yachtley_Crew-728x90.jpg">
"http://lol-la.com/wp-content/uploads/2019/07/HB19_GIPSYKINGS_PROMO_728x90.jpg">
"http://lol-la.com/wp-content/uploads/2019/07/SCOTT.jpg">
If you've ever been invited to a house party or dinner, then you know there are different kinds of guests. There are "cool" ones who always arrive at the perfect time, bearing the right gifts, and they say all the right things at the party. Then, some people come while the hosts are still getting up, or too late to qualify as fashionable. They always dress a little different from everyone else, always seeming to be dressed for a difficult occasion. Almost everyone has been in this situation at least once in their life, as it's a pretty common phenomenon.
To tilt the party scale in your favor, here are three tips that can help you become the perfect guest.
Bring a gift.
Most people try to rationalize their poor party etiquette by saying a variation of this statement: "I'm going there to be entertained. Why do I have to bring something?" But then, they miss the whole point of bringing a gift. It's not because the hosts can't afford it, but simply as a show of appreciation. If you bring a bottle of wine or other foods, chances are everyone at the party will have a taste before the night is over. Even though a bottle of wine fits on most occasions, you should get some information about the host and see if it's an appropriate gift for them. For example, wine makes a terrible, not to mention, embarrassing gift for an alcoholic.
Dress for the occasion.
This is pretty straightforward, as you should definitely not wear a tuxedo to a casual dinner at a friend's place, and you should likewise not arrive at a cocktail in jeans and a jersey. For most people, finding the right clothes to wear isn't too difficult, and you can usually figure out what an appropriate outfit is with relative ease. However, if you're having difficulty, try to imagine what the other guests will wear, and let that inspire you. Depending on your relationship with them, you can even ask them for advice. If you want to be a little more outlandish, you can go out on your own and wear unique clothes and accessories that are sure to stand out. Check out this link for a nice pair of Native American boots (https://galaxyteez.com/products/native-american-fashion-boots). Just make sure you have the charisma to pull them off.
Mingle.
The whole point of a party is to socialize and meet new people. If you're going to dance and drink by yourself, you might as well stay at home. Nothing is worse than a party guest who keeps to themselves all night. Understandably, many people have difficulty striking conversations with strangers, and you may be one of them. The good news is that at a party, the awkwardness of talking to strangers is reduced. This is because even though you might not feel like it, everyone else at the party is looking forward to meeting new people, and will usually respond well to conversations. Conversely, you can just slip into a discussion and make contributions once you know what it's about. You usually don't have much to worry about at a party provided you're not in a high school setting where adolescents are looking to pick on each other.
Video Slider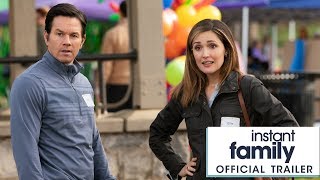 Win a Blu-ray + DVD + Digital Copy of Instant Family
Everyone everywhere can now enjoy Instant Family on Digital and on Blu-ray™ Combo Pack, and DVD on March 5 from Paramount Home Media Distribution. For a chance to enter to win at random, please email us at
[email protected]
with "Instant Family\" in the subject line and let us know why you\'d like to win a copy. This contest ends March 25, 2019.
"http://lol-la.com/wp-content/uploads/2019/07/SCOTT.jpg">
"http://lol-la.com/wp-content/uploads/2019/07/Living-Out-Loud-LA-for-Air-Supply-728x90.jpg">
"http://lol-la.com/wp-content/uploads/2019/07/HB19_MICHAELMCDONALD_CHAKAKAHN_PROMO_728x90.jpg">
"http://lol-la.com/wp-content/uploads/2019/07/JoseLuisRodriguez_728x90.jpg">
"http://lol-la.com/wp-content/uploads/2019/07/HB19_DIGITAL_HERBIEHANCOCK_PROMO_728x90.jpg">
"http://lol-la.com/wp-content/uploads/2019/07/HB19_GIPSYKINGS_PROMO_728x90.jpg">
"http://lol-la.com/wp-content/uploads/2019/04/7.png" alt="disney on ice banner">
"http://lol-la.com/wp-content/uploads/2019/05/MTH-190039-Feel-The-Fame-Remarketing-Banner-728X90.jpg">
http://lol-la.com/wp-content/uploads/2019/07/Yachtley_Crew-728x90.jpg">