Three Tips for National Men's Grooming Day
Guys can pamper themselves at places like West Hollywood's Hammer and Nails.
National Men's Grooming Day is tomorrow, Aug. 19, and we are here to help our male Angelenos. Over the past decade, men have been catching up to women when it comes to being primped and polished. The boom of grooming brands targeting men is a testament to this fact. With the men's grooming industry raking in around $6 billion in 2015, the proof is in the pudding. Men are responding to their personal grooming desires with everything from skincare to fitness and maintaining a manicured body. To celebrate, we gathered three tips for National Men's Grooming Day – perfect for any man in Los Angeles.
Support Proper Skincare
Although women have typically been held to a higher standard when it comes to aging gracefully, that gap is closing. Men are becoming more open and willing to maintain a youthful appearance when it comes to skincare. Beauty brands have been creating creams and serums specifically targeting men over the last decade. Sunscreen is a daily requirement for everybody nowadays. Additionally, dermatologists have seen a spike in male clients seeking injectable treatments.
"More and more men are realizing that in-office procedures can be an important part of their grooming routine," says Dr. Grant Stevens, Professor of Surgery at the University of Southern California.
Xeomin and Ultherapy are two innovations in skincare that can help men maintain a more youthful, fresher look.
"Procedures like Xeomin will reduce the lines between the brows," shares Dr. Stevens. "Skin tightening procedures like Ultherapy can tighten the jawline."
These easy, non-invasive treatments can even been done during a lunch break, so check out Marina ManLand in Marina Del Rey. The practice, owned by Dr. Stevens, even has the perfect motto: "Where a Man can feel Good about Looking Great."
Maintain a Healthy Heart and a Fit Physique
Everyone from Hollywood stars to businessmen strives to achieve a fit body and healthy heart. Many fitness crazes come and go, but one has stood the test of time: indoor cycling. Indoor cycling has proven to help you keep a healthy heart and a trim waist.
The most exciting cycle house in Los Angeles is Flywheel. With locations in West Hollywood, Larchmont, Playa Vista and Woodland Hills, Flywheel offers stadium-style seating, private showers and complimentary fresh fruit. They even have a Flywheel App to help track your performance and set your fitness goal.
Buff and Polish Your Fingers and Toes
There is a reason it is called a MANicure! Proper nail care is an absolute requirement for every man. Luckily you no longer have to feel awkward walking into a nail salon filled with women for that perfect manicure and pedicure. There are now several options that cater to treating the hands and feet of men.
West Hollywood's Hammer and Nails features plush leather chairs, low lighting and dark wood floors – the perfect environment to get that "man cave" vibe. The salon even provides each spa chair with a personal 32-inch television – so you don't have to miss the game when maintaining your grooming needs.
Video Slider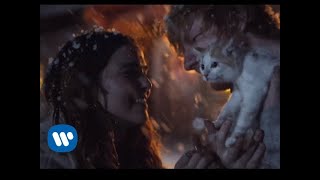 Win Tickets to See Ed Sheeran at the Rose Bowl
Ed Sheeran is back in Los Angeles, and your chance to see him perform is at the Rose Bowl in Pasadena on Saturday, Aug. 18. We are giving away complimentary tickets to the show. For a chance to enter to win, email us at
[email protected]
with "Ed Sheeran" in the subject line and tell us why you would like to go.