Three Style Tips to Have an A-List Wardrobe from Anthony Ramos
"Access Hollywood" style specialist Anthony Ramos offers advice on keeping a Hollywood-caliber closet.
TopShop and Topman Personal Shopping recently hosted a private shopping event to showcase their Valentine's Day Collection at their flagship store at the Grove. VIPs and fashionistas flocked to the store to get beautified, sip cocktails and for styling tips from Fashionlaine and Anthony Ramos. Ramos, who hosts the Style with Anthony segment on "Access Hollywood," took time to share three style tips to have an A-List wardrobe with Living Out Loud – Los Angeles.
1) Black is always best: "Black is classy, and it looks elevated," shares Ramos. "It is always slimming, and it always looks expensive. You can get pieces that are really inexpensive, and they can look like you spent more money." The must-have black item every woman must have in her wardrobe? "It's easy: a little black dress that looks good on you. But one that you can take from day to night with a few add-ons – jewelry, shoes, blazer, scarf, a leather jacket," Ramos offers. And what item must every man have in his closet? "Men need the perfect pair of tailored, black pants. Tailoring is so under appreciated," he says. "The pants need to hit the ankle at the right level, the right level of skinny."
2) Avoid Trends: Ramos advises to skip trends and stay classic with your wardrobe choices. "If you are shopping and picking out items, don't go with the trendiest things," he shares. "Trends like rips, shreds, tribal prints and bold prints are cool, but you will get more bang for your buck if you stick to classic pieces." However, Ramos does think one bold print will stand the test of time – leopard print. "I am a big supporter of anything leopard because it always looks expensive."
3) Find casual wear that is versatile: "The idea of casual wear is really under appreciated. It's great to look good in formal clothing but 90 percent of the time, you are in casual wear," Ramos offers. "There are so many pieces that are both stylish and practical – sweatpants are huge right now. Find pieces that are versatile and are appropriate to wear to the gym, but it doesn't look like you are wearing a shirt from 1995. You should always look put together even if you are at the gym."
Video Slider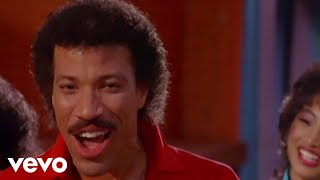 Win Tickets to See Lionel Richie at Hollywood Bowl
Lionel Richie is performing with very special guest Mariah Carey on the All the Hits Tour, and your chance to see them is at the Hollywood Bowl on Monday, July 31.