The Nutcracker Is the Christmas Week Event To Take Take Family To
Create some holiday memories with your family at Los Angeles Ballet's The Nutcracker. (Reed Hutchinson)
The 2015 of the Los Angeles Ballet (LAB) season is drawing to a close, but you can still catch the final two performances of their family favorite The Nutcracker at the Redondo Beach Performing Arts Center this weekend.
This year's production – brought to you by LAB co-Artistic Directors Thordal Christensen and Colleen Neary – celebrates the Great Romantics in new, imaginative ways. Their take on the The Nutcracker is set in 1913 Los Angeles, and audiences are invited to join Clara, her Uncle Drosselmeyer and her beloved Nutcracker as she gets thrust into the Land of Snow and the Palace of the Dolls where all of her toy companions come to life.
Be a part of this holiday tradition brought to you exclusively from Los Angeles' resident touring ballet troupe in its 10th season. Founded in 2004 by Christensen, Neary and Executive Director Julie Whittaker, LAB is a city staple for their stagings of the Balanchine repertory, their dedicated performances of classical ballets and presentation of new works.
A world-class renown ballet, the Los Angeles Ballet tours throughout L.A. County and appears at four venues. This week's Nutcracker performances take place at the Redondo Beach Performing Arts Center Saturday, Dec. 26 at 1 p.m. and 5 p.m. and Sunday, Dec. 27 at 1 p.m. and 5 p.m. For tickets and more information, visit losangelesballet.org/the-nutcracker.
Video Slider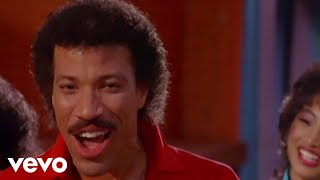 Win Tickets to See Lionel Richie at Hollywood Bowl
Lionel Richie is performing with very special guest Mariah Carey on the All the Hits Tour, and your chance to see them is at the Hollywood Bowl on Monday, July 31.