The Metamorphosis of Television
"Game of Thrones"' the Mountain (Hafþór Júlíus Björnsson) and the Viper (Pedro Pascal) do battle. (HBO)
Did you see "The Mountain and the Viper" episode of "Game of Thrones"? It's Tuesday night, I'm watching the rolling credits of the show, and the room is silent save for the churning sounds coming from somewhere within my midsection. Whether you've seen the series or not, it has garnered a reputation for its high production value, winding twists and biblical displays of violence. Four seasons deep, we aren't so much shocked by it anymore, but come to expect it. We wait in anticipation, conjuring theories and nightmares of how they will top their latest show of hyper-realistic, grizzly mutilation.
But, was it always like this? How did this happen? When did TV become dark and daring? And how did it suddenly become the better medium for creative storytelling over film? Not long ago, in the early '90s, television was, for the most part, episodic rather than serial. That is to say, any episode could stand alone as its own story and did not rely on other episodes to provide context. Think of dramas like "ER," "CSI," "NYPD BLUE"; each episode has a case or puzzle to solve that begins and resolves within each installment, the characters being the only common threads between episodes. Networks made piles of money from syndication, which thrives on reruns, especially in the global market (Still today, countries all over the world air reruns of all the aforementioned dramas.). Unlike episodic programming, serialized television doesn't work as reruns unless you've seen the preceding episode. Subsequently, serial narratives took the back seat to episodic programming, though it wouldn't stay that way much longer.
In 1997, the transformation commenced. That summer, HBO aired its first hourlong, original dramatic series, "Oz," chronicling the day-to-day of Oswald State Correctional Facility's most notorious inmates. Though each episode focused on a theme or virtue, it had a largely serial plot structure and most importantly, lacked ads. Without sponsors or regulatory forces like the FCC, it played uninterrupted and uncensored. This was the start to a long and complex evolution in television programming that still to this day hasn't culminated. "Oz" was as dark and vicious as "Game of Thrones" at it's best, setting the tone in providing unadulterated, quality creative from the outset. And so the Metamorphosis continued.
In 1999, "The Sopranos" (created by David Chase), debuted on the network, completely changing the landscape of TV programming. Continuing the precedent set by "Oz," "The Sopranos" was allowed to explore a very specific story, a darker, more mature one that would appeal to anyone who cared to be stimulated. The lack of sponsors gave them the freedom from having to conform to broad appeal, cultivating the path for other notable shows to continue its legacy in elite programming, including "The Wire," "Breaking Bad" and "Mad Men."
The showrunners responsible for those programs – David Simon, Vince Gilligan, and Matthew Weiner, respectively – helped string together a15-year stretch of premium television that served to solidify this metamorphosis, shifting from episodic to serialized, hopes and heroes to darkness and anti-heroes. Its popularity fueled networks to pursue serialized shows, so FX picked up programs like "The Shield," "Rescue Me" and "Nip/Tuck," becoming the one non-subscription channel that produced similar programming. Though this new tone appealed to people, it took a while before the industry acknowledged its value, making it increasingly difficult to push serialized content outside of subscription models like HBO.
David Simon, creator of "The Wire," spent many years as a journalist, researching the war on drugs and its effect in urban Baltimore communities. He spent a year shadowing local detectives, which led to a book, which led to a TV deal with NBC to adapt it into a procedural ("Homicide: Life on the Street"). Unsatisfied with the network model, he created the HBO mini-series "The Corner," the pre-cursor and inspiration for what would become "The Wire."
Similarly, it wasn't until AMC found success with their 2006 hit mini-series "Broken Trail" that they found interest in their own original programming. Suddenly they had a wad of cash and a new level of prestige. Determined to rebrand, they threw everything they could at content acquisition, focusing on story rather that commercial appeal. That year, they picked up "Mad Men," a pilot written by a "Sopranos" staff writer that had been floating around town for the better part of a decade. The next season, they picked up "Breaking Bad," fortifying their spot as the network source for elite content.
As the popularity of these shows grew, so did their commercial viability. Because of the internet's rapid expansion and unexpected reach into TV, ads are becoming harder and harder to force onto viewers, in turn making them less reliable as sources of revenue. It's actually changing the way we watch TV, with many younger viewers preferring to binge-watch episodes at one time rather than wait a week apart. Services like Netflix are beginning to release entire seasons of shows all at once ("House of Cards," "Orange Is the New Black"), giving the viewer the freedom to watch at their own pace and leisure, uninterrupted by any external irritants. This shift in behavior spurred even the big networks into serialized television, evident by NBC's "Hannibal" and "The Black List." Just look at the difference in how many serialized shows there are now versus five years ago; shows like "Game of Thrones," "The Americans," "True Detective," "Masters of Sex" and "Fargo," to name a few. They're all afforded the freedom to creatively pursue whatever the story dictates because of this new mandate. Though, obviously, the majority can't and won't compare to gold standards like "The Sopranos" and "Breaking Bad," they still bring a level of entertainment that far exceeds that of the episodic era.
There is a caveat though. As with all success, it's prone to exploitation. There was a 10-year period of enlightenment from about 2000-2010 where certain shows boldly pushed forward while the competition kept the status quo. Those 10 years served as a vacuum for the elite shows to gestate and develop. There was liberation in what they were doing, a rebellious spirit akin to, "I'll do what I want, you won't tell me otherwise and you'll like it." Toward the end of that decade, executives started to catch on that these might be more than just critically popular, but possibly commercially huge. Since then, every channel, broadcast or otherwise, is clamoring to find their "Sopranos."
Even AMC, the network in which the expansion movement was born, is struggling to find shows to replace the juggernauts that made them. But the magic of the vacuum is gone, that feeling of pioneering missing, now replaced with half-hearted imitations. Shows like "Low Winter Sun" and "Hell on Wheels" were attempts to hold their place among the elite, though they failed to capture the same spirit of its predecessors. But how could they? The genius of those first shows came from their desperation, from having a vision that needed to be told but wasn't allowed, from trying something new without a care for the risks or consequences. It's not the same anymore, and the attempts to bottle that magic have fallen short of that elite territory.
Much like independent film underwent its own commercialization over the last several years, so too is TV experiencing a new stage in its metamorphosis: Now that these darker serialized programs have proven themselves as not only popular but profitable, more money and bigger companies/networks will do their best to churn out as many iterations as possible in the hopes of capturing that same magic, throwing together a hodgepodge of talent and quality that on paper should add up to a hit series. But they don't. It's because they're looking in the wrong places, searching for the next best show rather than the next best showrunner. It's the people behind the idea, the ones with the visions that are responsible for the sprawling works. It's not something that can be achieved by acquiring a great script, hiring film directors and an experienced showrunner. That's the formula for a solid show, not an elite one. It's a formula that lacks the cohesion and singular vision of its creator, and in a long-form medium such as television, the changing of hands can be felt over the vast stretch of time. The lesson here? There is no formula for lightning. You can't catch it in a bottle, you have to wait for it to strike.
Video Slider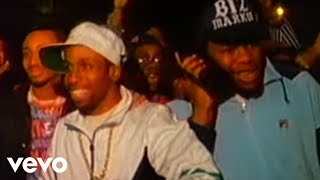 Win Tickets to See I Love The 90's at the Microsoft Theater
I Love The 90's has an upcoming show in L.A. and now is your chance to go at the Microsoft Theater in Los Angeles: Saturday, March 5th. We are giving away tickets to the show. Subscribe to our mailing list!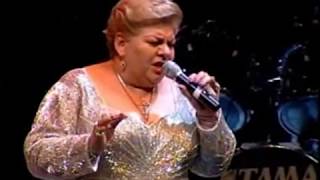 Win Tickets to See Paquita la del Barrio at the Microsoft Theater
Paquita la del Barrio has an upcoming show in L.A. and now is your chance to go at the Microsoft Theater in Los Angeles: Saturday, February 27th. We are giving away tickets to the show. Subscribe to our mailing list!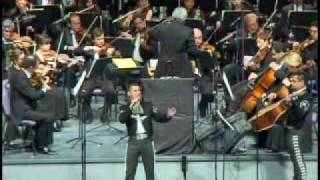 Win Tickets to See Mariachi Vargas De Tecalitlan at the City National Grove of Anaheim
Mariachi Vargas De Tecalitlan has an upcoming show in L.A. and now is your chance to go at the City National Grove of Anaheim in Anaheim: Friday, February 12th. We are giving away tickets to the show. Subscribe to our mailing list!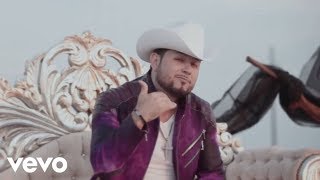 Win Tickets to See Roberto Tapia at the Microsoft Theater
Roberto Tapia has an upcoming show in L.A. and now is your chance to go at the Microsoft Theater in Los Angeles: Saturday, February 6th. We are giving away tickets to the show. Subscribe to our mailing list!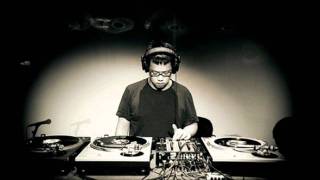 Win Tickets to See Kid Koala at Royce Hall
Kid Koala has an upcoming show in L.A. and now is your chance to go at Royce Hall in Los Angeles: Friday, January 29th. We are giving away tickets to the show.