The Joy of Playing Alone: Inspiring Sportspeople
Miami-based Monica Puig won Olympic gold for her native country of Puerto Rico. (Facebook)
What makes a sportsperson inspiring? Some might say it's the number of trophies stacked in their cabinets, while others point to the success of the team around them. However, there's something particularly admirable about athletes who compete solo. No matter if their sport is niche or widespread, the achievements and qualities of the solo sportsman or sportswoman are always worth celebrating.
Above and Beyond
Jackie Joyner-Kersee is one of the most impressive sportswomen to have ever been associated with UCLA.
Although she was born in St. Louis, Mo., Joyner-Kersee truly blossomed as a track-and-field star during her time as a Bruin. Following her stellar collegiate career, Joyner-Kersee won an incredible six Olympic medals competing in the heptathlon and long jump between 1984 and 1996.
She still holds the world heptathlon record for the most points achieved and has the honor of being named by Sports Illustrated as the Greatest Female Athlete of the 20th Century. With her star rising, Joyner-Kersee nonetheless focused on giving back to the community, and she established the Jackie Joyner-Kersee Foundation in 1988 to help improve lives in East St Louis.
At the Table
Games and sports where a collection of individuals are pitted against one another are, by their very nature, quite intense.
Poker tournaments present a classic test of will and wits, they embody the ideal of solo competition. You won't find teams in tournament poker, just individual performers applying their talents against one another.
Even so, the late Chad Brown embodied the spirit of teamwork during his successful career as a poker pro. Following his diagnosis of liposarcoma, a rare form of cancer, Brown became active with the T. J. Martell Foundation, which works to fund the search for a cure. After his death in 2014, an annual memorial tournament has been held in his honor to remember his legacy and continue his contributions to cancer research.
Lone Wolves
Monica Puig, a Miami-based tennis player born in Puerto Rico, has been around for a while but is only recently experiencing her breakthrough.
This year Puig – no relation to the Dodgers' enigma Yasiel Puig – won Olympic gold for her home country. She defeated the world's second-ranked player, Angelique Kerber, and won the first women's gold medal for Puerto Rico. What's more, having managed this incredible feat, Puig is now completing her Communications degree at Indiana University East. How impressive that this solo sportswoman has continued her success in all areas of her life.
So, it isn't all about winning, or at least not all the time. That old line about 'taking part' just happens to be true when you go all out, and keep your cool. What do you find inspiring in sportspeople?
Video Slider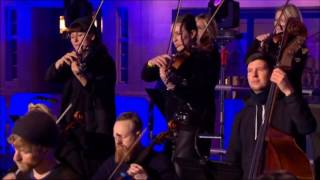 Win Tickets to See Pete Tong at Hollywood Bowl
Pete Tong is back in Los Angeles, and your chance to see him perform is at Hollywood Bowl on Thursday, Nov. 9. We are giving away complimentary tickets to the show. For a chance to enter to win, email us at
[email protected]
with "Pete Tong" in the subject line and tell us why you would like to go.