The Importance of Hiring For Personality, Not Experience
Talent management is one of the most persistent challenges of running a sales organization. Across all industries, Canada ranks 4th globally in employee turnover, and the US is not far behind, placing 5th. Sales organizations, specifically, see an average annual turnover rate of 25 to 30%, and the costs associated with these stats are felt in every organization in the industry. Every hire has the potential to result in sunk costs.
So, how do you ensure that your investment in hiring yields the best returns?
Avoid The Fallacy Of Hiring For Experience:
Experience alone is a poor predictor of job performance. Sales positions require a mix of learned competencies (hard skills) and the necessary character traits (soft skills). Hard skills are not innate to an individual and are learned on the job. Soft skills, however, are usually inherent to a person's personality, and as such, are much more difficult to teach or learn. Such traits as perseverance, creativity and a talent for collaborative work cannot be imparted in a training program. Which is why personality is much more indicative of a candidate's job performance than hard skills or experience.
Tools For Assessing Key Sales Personality Traits:
Assessing personality traits is difficult to do in a formal interview, and hiring managers cannot be expected to be gifted psychologists. This, however, no longer has to pose a significant challenge, because decades of Industrial Psychology research have yielded an effective method—in the form of sales personality testing—which assesses the key personality traits most predictive of success in a sales role. Organizations have turned to companies like Sales Test Online for reliable sales personality tests. These brief and unintimidating tests have proven to be incredibly effective at providing an overview of a candidate's key personality traits, work tendencies and suitability for a specific role.
No amount of experience can adequately substitute for the crucial soft skills necessary for a successful career in sales. In a Harvard Business Review article on this subject, the former ex-chairman of Nordstrom summed up the issue by saying: "we can hire nice people and teach them to sell, but we can't hire salespeople and teach them to be nice."
Key Traits Associated With Success In A Sales Roles:
Of course, "niceness" alone doesn't cut it. Not if the candidate lacks focus, persistence, and attention to detail. So, what are the key personality traits most associated with success in sales?
To answer this question, it is important to note that these traits are specific to the demands of each particular sales role and vary between one position and another.
Qualities like assertiveness, stamina and self-drive are all necessary personality traits for a closer or a prospector. While a role in client relations calls for another set of soft skills, which includes the ability to collaborate, active listening skills, and a capacity for detail-oriented work. This is why it is essential to assess a promising job candidate's keytraits and match them with the role to which their personality type and work tendencies are optimally suited.
By using the tools mentioned in this article, you can ensure that each member of your sales team is an ideal fit for their position and help keep your company's turnover rate well below the industry average.
Video Slider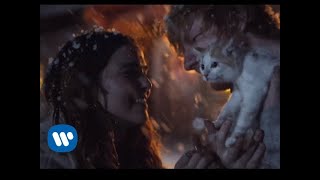 Win Tickets to See Ed Sheeran at the Rose Bowl
Ed Sheeran is back in Los Angeles, and your chance to see him perform is at the Rose Bowl in Pasadena on Saturday, Aug. 18. We are giving away complimentary tickets to the show. For a chance to enter to win, email us at
[email protected]
with "Ed Sheeran" in the subject line and tell us why you would like to go.