The Hottest Nightspots for the Partying LA Jet Set in 2018
Las Vegas party scene (Twitter)
"http://lol-la.com/wp-content/uploads/2019/05/0OrRZPc2.jpg">
"http://lol-la.com/wp-content/uploads/2019/05/MTH-190039-Feel-The-Fame-Remarketing-Banner-728X90.jpg">
"http://lol-la.com/wp-content/uploads/2019/06/1903439-MJTT1-LA-SPA_MX_Kit-422136-300x250-1.jpg">
"http://lol-la.com/wp-content/uploads/2019/06/HB19_DIGITAL_BANNERS_JULY4TH_NILERODGERS_PROMO_728x90_A.jpg">
"http://lol-la.com/wp-content/uploads/2019/04/7.png" alt="disney on ice banner">
"http://lol-la.com/wp-content/uploads/2019/05/HR0ggApz.jpg">
If there's one thing that Los Angeles isn't short of, it's a diverse choice of nightlife, whether it's dancing the night away in Downtown, or hitting the high dining spots of Hollywood. The only problem sometimes is that you can be dressed up to the nines and ready to party, only for the dour doorman to refuse entry to some of the swankiest venues in town. Well, not to worry if you haven't got the celebrity status they're looking for, or the pocketbook to match, because there's always somewhere else to go, right? There most certainly is, and for those with something a little more adventurous in mind, leaving LA behind for the weekend can bring the opportunity to party hard in a completely different city, or even a different country. Dare to go solo, or head to different destinations with a group of your best friends; either way, these are some amazing locations that you could be enjoying, while other Angelinos are still waiting in line at home.
Rio de Janeiro
Fred Astaire and Ginger Rogers did it back in 1933, so "Flying Down to Rio" is an "Escape from LA" that even Snake Plissken would be proud of, for authentic sultry samba nights and heady jet-set evenings filled with fancy cocktails, in this most uniquely exuberant of Brazilian party destinations to take in the tropical tempo. After soaking up the sun on Copacabana beach, enjoy sunset with chilled beers and caipirinhas at the many kiosk bars, then get funky at New Mariuzinn Copacabana. Head over to Lapa, once an edgy part of town, but now Rio's most famous and thriving nightlife area, with street parties trailing along Avenida Mem de Sá. Then crown it all at the heights of Alto Vidigal bar and lounge, with amazing music and panoramic views over the city and coast.
Las Vegas
Quite literally just a short hop from LA, the American playground of Las Vegas needs no introduction. The 219-mile resort must have been featured in most of the longest-running TV shows, from the fifth season finale of Friends which aired in 1999, to CSI: Crime Scene Investigation, as well as several Hollywood blockbusters including 1971 Bond film Diamonds are Forever. Start the weekend in one of the top gambling destinations in the world shooting Craps or playing poker in one of the fabulous casinos, cash in your chips and catch a show, then head out for an unforgettable night on the tiles in style on The Strip. If getting your groove to great dancefloor beats is the priority, then the gold lining and indulgent atmosphere at XS will get your pulse pounding. Located at the Wynn Las Vegas resort, the venue will feature a host of regular returning big-name DJs such as Afrojack in 2018, and of course, resident smiling bucket-head Marshmello. Once you're done dancing, grab a 24/7 breakfast and chill by a hotel pool during the day, then get ready to do it all again the next night.
Tokyo
The Japanese capital is one of Asia's top nightclubbing destinations, and for very good reason. The people here work hard and most certainly play hard too, enjoying a thriving and vibrant nightlife amidst the bright lights of Tokyo. Whether it's hanging out at the most glamourous and glitzy spots of Ginza, frolicking amongst the fashionistas at the upscale Genius nightclub, or rubbing shoulders with the expat elite at the opulent Roppongi Hills Club; there's almost too much to take in. However, for one of the most memorable nightclub experiences, ageHa is utterly unmissable for any clubbing connoisseur. Jumping on a free shuttle bus from Shibuya station, the party starts before you even reach your destination, but that's only the beginning. This massive venue boasts four different dance floors and three VIP sections, plus a food court, outdoor gardens and a pool; with fabulous foam parties through the night in summer until sunrise.
Vancouver
We've already been west, south, and even east of LA across the Pacific, so why not head north too? Vancouver natives like Ryan Reynolds certainly know how to party, and his home city doesn't disappoint when it comes to raging dance venues or crowds of beautiful people, there's plenty to keep you moving throughout the night. Right in the heart of Vancouver's Chinatown is Fortune Sound Club, if you're in the mood for dancing to the finest beats, this venue attracts well know DJs and live acts from around the world, such as Los Angeles electronic dance musician Mako in February. Boasting the latest Funktion-One sound system, Celebrities is widely loved by all walks of life in Vancouver, and has been the go-to dance club for the LGBT community for years; with everything from R&B to pop and house to keep the dancefloor moving.
There we have it! Whichever direction on the compass you want to go, take flight from LA and head to any of these great nightclub destinations, enjoying a change in culture and scenery that'll tick every box of your partying needs.
Video Slider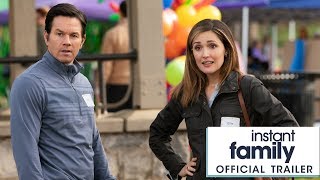 Win a Blu-ray + DVD + Digital Copy of Instant Family
Everyone everywhere can now enjoy Instant Family on Digital and on Blu-ray™ Combo Pack, and DVD on March 5 from Paramount Home Media Distribution. For a chance to enter to win at random, please email us at
[email protected]
with "Instant Family\" in the subject line and let us know why you\'d like to win a copy. This contest ends March 25, 2019.
"http://lol-la.com/wp-content/uploads/2019/04/7.png" alt="disney on ice banner">
"http://lol-la.com/wp-content/uploads/2019/05/0OrRZPc2.jpg">
"http://lol-la.com/wp-content/uploads/2019/05/MTH-190039-Feel-The-Fame-Remarketing-Banner-728X90.jpg">
"http://lol-la.com/wp-content/uploads/2019/06/1903439-MJTT1-LA-SPA_MX_Kit-422136-300x250-1.jpg">
"http://lol-la.com/wp-content/uploads/2019/06/HB19_DIGITAL_BANNERS_JULY4TH_NILERODGERS_PROMO_728x90_A.jpg">
"http://lol-la.com/wp-content/uploads/2019/05/HR0ggApz.jpg">