"The Hollywoodland Murder:" A Fun Murder-Mystery Dinner
"The Hollywoodland Murder" murder-mystery dinner at Next Door Lounge is engaging and fun.
Seeking ways to experience places in the city as there were once long ago is becoming easier with entrepreneurs finding cool ways to take you back. Whether it be the '60s at Good Times at Davey Wayne's or the '80s at bar EightyTwo, we can find ourselves in the heydays of certain eras. Awesome lady producers Jillian Burgos and Renee Dorian of the theatrical event troupe the Dainty Dames have teamed up with the Next Door Lounge to one-up the experience with "The Hollywoodland Murder," a murder-mystery dinner taking place at the classy speakeasy lounge which lends itself to transporting guests to the time of Hollywood's golden years and where murder and movies jumped from the screen to real life.
With themed dinner shows running weekly, guests are invited to don their '40s best or just dress formal for a fancy night out. Upon entering the lounge you select your entree and meet your delightful hostess as she guides you over to mingle with other attendees to celebrate the movie premiere of the The Hollywoodland Murder (the movie within the event). You meet the stars and director as the night begins, and right before you get to start the movie you notice your materials allude to suspicious activity that you may have to help investigate. There are newspaper clippings regarding the Black Dahlia murder to read as you sip on the locale's top-notch cocktails. I found the fresh, lemony gin and absinthe combination, Corpse Reviver, to be well suited to the night.
Things kick up when the charming director rolls his film, and you see a masked psycho killer display a woman's dead body much like Elizabeth Short's (also known as the Black Dahlia). With promises that more will die on this night unless you solve the mystery, you and guests have to work together to decipher clues, solve hints and participate in the performance to find out who the killer is before they strike again.
Without spoiling the event, we can say that this L.A. show revives the vaudeville spirit of immersive theater-going. The performers are great with the crowd, the story is engaging and fun and the meal/drinks are superb. If you're looking for something out of the box to do, this is definitely it.
Next Door Lounge is located at 1154 N. Highland Ave., Hollywood. For more information, visit nextdoorhollywood.com.
Video Slider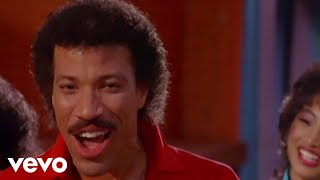 Win Tickets to See Lionel Richie at Hollywood Bowl
Lionel Richie is performing with very special guest Mariah Carey on the All the Hits Tour, and your chance to see them is at the Hollywood Bowl on Monday, July 31.