The Hidden Threats to Your Smart TV and How to Keep It Secure
The Hidden Threats to Your Smart TV and How to Keep It Secure
"http://lol-la.com/wp-content/uploads/2019/07/Living-Out-Loud-LA-for-Air-Supply-728x90.jpg">
"http://lol-la.com/wp-content/uploads/2019/07/JoseLuisRodriguez_728x90.jpg">
http://lol-la.com/wp-content/uploads/2019/07/Yachtley_Crew-728x90.jpg">
"http://lol-la.com/wp-content/uploads/2019/07/HB19_GIPSYKINGS_PROMO_728x90.jpg">
"http://lol-la.com/wp-content/uploads/2019/05/MTH-190039-Feel-The-Fame-Remarketing-Banner-728X90.jpg">
"http://lol-la.com/wp-content/uploads/2019/07/HB19_DIGITAL_HERBIEHANCOCK_PROMO_728x90.jpg">
"http://lol-la.com/wp-content/uploads/2019/07/SCOTT.jpg">
"http://lol-la.com/wp-content/uploads/2019/04/7.png" alt="disney on ice banner">
"http://lol-la.com/wp-content/uploads/2019/07/HB19_MICHAELMCDONALD_CHAKAKAHN_PROMO_728x90.jpg">
Television is no longer a one-way medium.
If you own a smart TV, you interact with online content daily. With a single click and without realizing so, you are sending a request to your webpage, app, or a streaming service, asking it to respond by sending you something in return.
All internet-connected devices have this in common – thanks to their networking protocols, they are able to swap information and data back and forth. For the same reason, every internet-connected device has a unique IP address that reveals its location.
In other words, your smart TV communicates with the internet. Which means, somewhat alarmingly, that other internet users can communicate with your TV too.
Though convenient, intuitive, and fun, your smart TV might be a risk to your security, both online and offline. Here's everything you need to know about the hidden threats surrounding this device, as well as how to keep your smart TV secure from cyber attacks.
Common Threats to Your Smart TV
Digital communication is not dangerous by itself. Otherwise, you'd be exposed to malicious attacks every single time you clicked or tapped something on your computer screen. But open, unprotected communication is still potentially dangerous because it relies on so-called ports to send and receive information.
Hackers and other cybercriminals can use these ports as a backdoor to your device. If unprotected, your smart TV is exposed to:
Webcam hacking happens quite often on computers, and the same system vulnerabilities can be used for spying on smart TV owners. This is when the threat starts spilling out from the online environment into the physical world.
If you leave your smart TV webcam unprotected, hackers can use it as a window to your living room, to find out whether you have anything worth stealing and what is the best way to break into your house and take it.
Receiving a personalized recommendation from your favorite streaming service is very convenient, but have you ever stopped to ask yourself how this happens? How do Netflix, Hulu, or HBO Go know what new TV shows you'd be interested in watching?
All these services track their users' streaming behavior. Just like Facebook and other online giants, they collect your data, analyze it, and use it for creating virtual customer profiles which help them personalize their offer. The problem is, your data is not secure with all of them.
If you own multiple smart devices, chances are they are all connected to the internet via an IoT router. This smart software can be hacked too, and infected with malware. That way, they can take advantage of every device connected to your home network.
Most smart TVs have a voice recognition function that works in the same way as your phone's Google Assistant, Cortana, or Siri. A rising concern among experts is that TV vendors can use this option to record your private conversations and share them with third parties.
Illegal streaming services are used by cybercriminals to disseminate social engineering campaigns and other types of threats. If you're not careful with your choice of streaming sites, you can easily fall victim to data and identity theft, as well as crypto jacking.
How Can You Protect Your Smart TV?
The important thing is, you're now aware of the potential risks that come with unprotected smart devices, among which internet-connected TVs are the most popular. With that, you've already taken the first step. Here's what else you need to do to fend off cyber attacks.
Take Control of Your TV Webcam
There are two ways you can shun TV webcam spies. The first is to avoid buying smart TVs with this functionality. But if you already own one, you can do the same thing Mark Zuckerberg does – keep it covered while you're not using it.
Think of your home network router as a computer (because essentially, that's what it is). To prevent hacks, you need to protect it with a strong password, disable all functionalities you don't use, and keep it up-to-date at all times.
If you have many devices connected to it, unplug those you no longer use. As for devices you use regularly, start creating separate networks for each of them and tampering with their settings to add custom permissions for every individual network.
The same set of rules applies to your smart TV.
Bear in mind that you should protect it whether it's plugged to an IoT router or not. The user manual is a good place to start looking for safety measures, as every smart TV has its own privacy configurations that can help you stay safe.
One general rule of thumb is to keep all unnecessary features turned off. Another is to install new updates and security patches as soon as they are available. Also, download applications and stream multimedia content only from trusted sites.
Just like any other internet-connected device, your smart TV can benefit from a complete security system that includes firewalls and malware scans. A VPN is an excellent solution for live streaming, as it masks your device's IP address and keeps your data encrypted.
If you decide to set up a virtual private network, pay attention to your smart TV's operating system, as not all VPNs are compatible with all OSs. So, if you own an Android TV, for example, you'll need to find a reliable VPN for Android – https://nordvpn.com/download/android/ – to go with it.
Your smart TV is probably the most important part of your home entertainment system, and you shouldn't refrain from enjoying everything that it has to offer. Just use these tips as your cybersecurity checklist and tick all the boxes.
Video Slider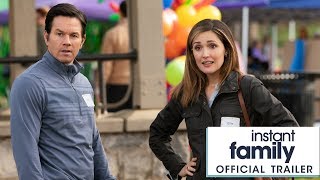 Win a Blu-ray + DVD + Digital Copy of Instant Family
Everyone everywhere can now enjoy Instant Family on Digital and on Blu-ray™ Combo Pack, and DVD on March 5 from Paramount Home Media Distribution. For a chance to enter to win at random, please email us at
[email protected]
with "Instant Family\" in the subject line and let us know why you\'d like to win a copy. This contest ends March 25, 2019.
"http://lol-la.com/wp-content/uploads/2019/05/MTH-190039-Feel-The-Fame-Remarketing-Banner-728X90.jpg">
"http://lol-la.com/wp-content/uploads/2019/07/Living-Out-Loud-LA-for-Air-Supply-728x90.jpg">
"http://lol-la.com/wp-content/uploads/2019/04/7.png" alt="disney on ice banner">
"http://lol-la.com/wp-content/uploads/2019/07/JoseLuisRodriguez_728x90.jpg">
"http://lol-la.com/wp-content/uploads/2019/07/HB19_DIGITAL_HERBIEHANCOCK_PROMO_728x90.jpg">
"http://lol-la.com/wp-content/uploads/2019/07/HB19_MICHAELMCDONALD_CHAKAKAHN_PROMO_728x90.jpg">
"http://lol-la.com/wp-content/uploads/2019/07/HB19_GIPSYKINGS_PROMO_728x90.jpg">
"http://lol-la.com/wp-content/uploads/2019/07/SCOTT.jpg">
http://lol-la.com/wp-content/uploads/2019/07/Yachtley_Crew-728x90.jpg">