The Gipsy Kings Bring Their Caravan to the Greek Theatre
Music fans from all races, ages and socioeconomic backgrounds are going to gather Sept. 5 for the Gipsy Kings.
When I returned from college in 1986, my first job in the architectural field was working for a firm located in the Ocean Park area of Santa Monica. The owner would tune the radio to station KCRW 89.9fm, and I particularly enjoyed their morning show "Morning Becomes Eclectic" hosted by the iconic DJ, author, musicologist and expert on world music Tom Schnabel, who would introduce his audience to musical acts from around the planet including the now-legendary Gipsy Kings.
It was through Schnabel's program that I became aware of the Kings' first L.A. appearance in late 1988 at the historic venue the Palace (now the Avalon) in Hollywood. Their sold-out concert and hit "Bamboleo" made such an indelible mark that I bought their music and made it a point to see them again in 1989 at the Hollywood Palladium.
The Gipsy Kings (They are real gypsies.) hail from the South of France, and their music can be said to be a fusion of flamenco, salsa, pop and Catalan rumba, which is a genre of music that was created in the 1950s by gypsies in Barcelona, Spain derived from the flamenco rumba, Cuban music and rock 'n' roll. It is this fusion of disparate genres that makes the Kings' music so infections and popular amongst people of all races, ages and levels of the socioeconomic spectrum.
Consisting of two musical families, the Reyeses and Baliardos, these master guitarists and singers have collaborated with many renowned artists such as Joan Baez, and their songs have been featured in films such as Superstar, The Fan and The Big Lebowski amongst many others. They won a Grammy Award for Best World Music Album for Sabor Flamenco (2013), a Latin Grammy Award for Love and Liberté (1993) and been nominated multiple times.
Over the past 27 years, the Gipsy Kings have made Los Angeles a stopping point of their tours given the loyal following they have developed across the board. They bring their "gypsy caravan" to the Greek on Sept., 5 at 8 p.m., so make sure you bring your dancing shoes because there will be dancing under the stars and lots of OLE!
For tickets, visit greektheatrela.com. For more information, visit gipsykings.com.
Video Slider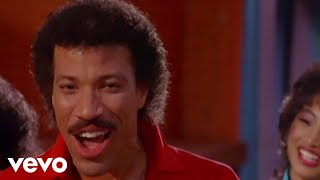 Win Tickets to See Lionel Richie at Hollywood Bowl
Lionel Richie is performing with very special guest Mariah Carey on the All the Hits Tour, and your chance to see them is at the Hollywood Bowl on Monday, July 31.