The Dustbowl Revival to Perform at Benefit Show
The Dustbowl Revival (Courtesy photo)
They say music helps to heal wounds. It brings people together and creates dialogue for change.
On March 10th, The Dustbowl Revival will be headlining The Brighter Sun benefit concert in support of an amazing foundation.
Held at the El Rey Theater, the show will support the Michael Bonanomi Foundation.
It was established in memory of Michael Spencer Bonanomi, who was tragically killed at the age of 35 by a hit-and-run driver in 2013.
Years later, no one has been arrested for the crime as the driver fled the scene with no license plate and has never been found.
Nothing will ever erase the devastating loss Bonanomi's friends and family have suffered, however, as a result of the hit-and-run, Governor Jerry Brown signed Assembly member Kevin Mullin's bill into law that requires car dealers to put a temporary plate on a vehicle when they sell it.
The new law will begin in 2019 and will hopefully prevent others from suffering the same lack of justice.
The benefit show will place its focus on Bonanomi's passion for music.
The foundation was created to not only honor him, but to also encourage children and adults to pursue their musical talent.
Through scholarships, donations and financial assistance, the foundation provides help to both programs and individuals who demonstrate a commitment and need for music.
The show will also feature the talents of English singer/songwriter, Simon Petty.
The concert at the El Rey Theatre will begin at 8:15 p.m., but doors open at 7:30.
Tickets are already on sale and retail from $22.50-$77.50. They can be purchased at www.axs.com.
For additional information about the foundation and to make a donation, please visit www.mikessong.org.
Bonanomi believed music was meant to create joy and understanding. Join his loved ones in celebrating an extraordinary person and his passion for music.
Video Slider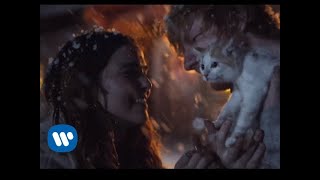 Win Tickets to See Ed Sheeran at the Rose Bowl
Ed Sheeran is back in Los Angeles, and your chance to see him perform is at the Rose Bowl in Pasadena on Saturday, Aug. 18. We are giving away complimentary tickets to the show. For a chance to enter to win, email us at
[email protected]
with "Ed Sheeran" in the subject line and tell us why you would like to go.