The Conga Room Celebrates 20th Anniversary with Killer Line-Up
Gilberto Santa Rosa (Courtesy photo)
The year has barely begun, but that isn't stopping the famed Conga Room from partying all year long in celebration of its 20th anniversary.
Known as a legendary club, it shouldn't come as a surprise that there would be a yearlong series of events in its honor, starting with the Salsa Extravaganza on Thursday, Feb. 1.
That's right, prepare to dance your heart out.
Headlined by salsa music icon, Gilberto Santa Rosa, he'll be joined by the famed Colombian band Grupo Niche and multi-platinum special guest, Jerry Rivera, for the festivities.
The triple-bill celebration will be hosted at the Microsoft Theater at L.A. Live with a VIP post-show party at The Conga Room.
For fans of salsa and Latin music, this is one kick-off you won't want to miss.
For those unfamiliar with the venue, it opened back in 1998 and was the cities premier Latin music venue, with stars like Celia Cruz.
In 2008, it was relocated to L.A. Live in downtown Los Angeles and is co-owned by various celebrities including Will.i.am, Jennifer Lopez, Trevor Ariza, Baron Davis, Amuary Nolasco and Sheila E.
In attendance at the bash will of course be some of The Conga Room co-owners, including Jimmy Smits and Paul Rodriguez.
From some of the very best acts in Latin music, The Conga Room has also hosted the talents of Stevie Wonder, Prince and Lenny Kravitz.
Commonly referred to as "The Gentleman of Salsa," Gilberto Santa Rosa is the perfect headliner for such a significant night in the history of The Conga Room.
The bandleader recalls performing in the city of Los Angeles back in the day and there not always being a space for artists like himself.
He went on to say that the good news about the venue and current music scene is that "The youth is making great music. There's lots of talent right now."
"We also have a lot of active veterans still around and touring," Santa Rosa said.
With a career spanning more than 40 years, Santa Rosa has seen the industry change immensely, especially with the explosion of social media.
And while he says the advantage of technology is of course helpful when it comes to gaining new fans and reaching a larger audience, the musician suggests for all artists to remember, "Education is vital."
He also calls on aspiring artists to work hard and stay focused on their dream.
That stage presence he carries has been earned over the years and show-goers will be able to see it live at the Salsa Extravaganza.
"I have the honor of being a part of the celebration," he said. "It'll be a night of beautiful music."
"It's a night where the Latin American family can unite to enjoy the music they love."
Even after all this time, Santa Rosa describes his love for music and performing as if each night is his first time in front of an audience.
"I love the energy from shows," Santa Rosa explained. "From spending their hard earned money to go out and see you perform, to dancing and singing along, even crying…the public is beautiful."
He said he often feels as if audiences see a tiny bit of their origins within him and his sound, making shows that much more personal.
Grab your friends and make your way down to the Microsoft Theater for a night full of fun and good times. Ticket prices range from $55 to $180 and the concert begins at 8 p.m. For more information, visit AXS.com
Marvin Vasquez contributed to this story.
Video Slider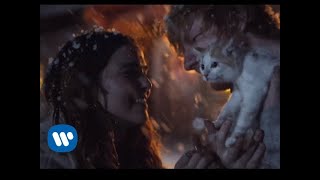 Win Tickets to See Ed Sheeran at the Rose Bowl
Ed Sheeran is back in Los Angeles, and your chance to see him perform is at the Rose Bowl in Pasadena on Saturday, Aug. 18. We are giving away complimentary tickets to the show. For a chance to enter to win, email us at
[email protected]
with "Ed Sheeran" in the subject line and tell us why you would like to go.