The Coffee Bean & Tea Leaf's Tea Specialist David De Candia Talks Career, Love for Tea and More
David De Candia is Director of Tea at The Coffee Bean & Tea Leaf.
David De Candia is a 14-year industry veteran as a certified tea specialist and master blender. He travels to tea-growing regions around the world and deals directly with estates, he evaluates and blends teas at Coffee Bean's roasting and distribution facility in Camarillo, serves as judge and panelist at tea conventions, and educates team members.
De Candia also established the company's Caring Cup global initiatives, which support the building of new schools, health care facilities and local partnerships in tea growing regions around the world, including India, Sri Lanka, China, and several African countries.
De Candia currently lives in Ventura, Calif. and is a member of the Tea Association of America and the Specialty Tea Institute. In a recent interview for Living Out Loud, De Candia touched based on his career, passion for tea, pairing tea with food, and more.
Living Out Loud: What made you decide to go into this career path?
David De Candia: I used to work in the oil industry before I decided this would be my career. It was all purely driven. In my prior experience I used to work in production and distribution. But now I get to travel. I get to source and purchase tea's directly from 8 estates around the world. I get to create signature blends. Blending teas and choosing the write taste to it is kind of like cooking. You just keep playing with different ingredients until it's just right.
LOL: Where does your love for tea come from?
DC: I see it as a hidden passion. I had no interest in coffee or tea prior to where I am at now.
LOL: Give us some more insight on how to pair tea with food.
DC: There are two simple things: 1) it's all for educational purposes. Mostly to help people learn about teas and the different varieties of tea and 2) preparing for pleasure. It's all about complimenting. Understand the focus of the meal. You don't wanna eat something that is going to override the tea. Combining tea with noodles, rice, fish, salad is great. Tea is also a good compliment with spicy foods. The perfect way to help detect the flavor of the tea is by the choice of food.
LOL: What's your favorite kind of tea and why?
DC: Oolong tea because it's the most complex. The complexity of it is what drove me into tea. It's the reason why I have chosen to do this.
LOL: You've been master blender for 15 years. What's been the biggest reward out of it?
DC: Hearing from costumers and co-workers say they enjoy the tea and that they've had a great experience drinking the tea. Closely, to give back to people like an orphanage and social programs. The appreciation for what I do.
LOL: Describe your process when you select teas.
DC: To be simple, I go to the grower in different countries to select the flavor and aroma. I have that shipped directly to Camarillo. Then the process to create the blend can take up to 6 months because you're playing with it. Like I said before, you're adding things, taking things, making the percent of the blend is just right. You have to know all the ingredients. You have to know what certain spices taste like. Each ingredient has a different affect in the blend and towards each other. It's all similar to cooking. The final product is key.
LOL: Which regions produce the highest quality teas?
DC: There is no specific region. Japan tends to produce the best and are known for green teas. Over years they have perfected it.
LOL: What education is required to gain expertise in your field?
DC: There is no "degree" that can teach you. All about tasting. Ingredients. Take classes. Reading books. Experience first hand. It all comes down to the actual doing of everyday passion.
Ediso Millan contributed to this story.
Video Slider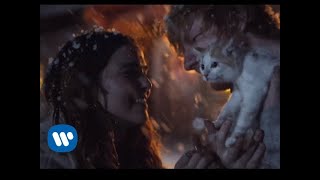 Win Tickets to See Ed Sheeran at the Rose Bowl
Ed Sheeran is back in Los Angeles, and your chance to see him perform is at the Rose Bowl in Pasadena on Saturday, Aug. 18. We are giving away complimentary tickets to the show. For a chance to enter to win, email us at
[email protected]
with "Ed Sheeran" in the subject line and tell us why you would like to go.