The Art of Safely Navigating the Congested Streets of LA
The Art of Safely Navigating the Congested Streets of LA
Los Angeles is consistently considered to be one of the worst cities for traffic congestion in the world. Drivers typically spend about 100 hours per year sitting bumper to bumper on one of LA's major freeways. With so many drivers on the road, it's easy to become frustrated at the snail's pace that the cars move, and this impatience often leads to dangerous accidents. Traffic issues are one of the city's most persistent problems, and attempts to alleviate some of the most traffic-heavy areas have had little to no success. For the most part, residents of Los Angeles have grown to live with the slow paced nature of the city, not against it, but a part of that process involves learning how to safely navigate it's roads.
Vehicle Maintenance Can Make All the Difference
No matter what type of vehicle that joins the massive herd of cars on LA's freeways, it's vital that it runs smoothly. About 260 people die as a result of roadside accidents each year in the city, and having to pull over on the freeway to fix a broken down car will only increase the risk of an accident. There a number of ways to prevent breakdowns, and that starts with the proper maintenance.
ChicMoto explains that it's important to pay attention to any warning lights that might light up on your car dashboard. Refer to the owner's manual to see what it means, and find a capable professional who can take care of the problem. A well running car not only reduces your risk of a breakdown, but can give you the peace of mind when you're sitting on the 101 Freeway during rush hour with nowhere to go.
Drive Defensively
It's easy to get angry on Los Angeles roads, which often leads to aggressive driving habits. The fact of the matter is, no matter how frustrated people get, it won't change the traffic conditions. In order to get the destination in one piece, a more 'zen' approach to driving is highly recommended. Data backs up the notion that people who actively practice defensive driving can lower their fatality rates by as much as 50%. Defensive drivers are less likely to make risky maneuvers on the road, and tend to drive a bit slower than aggressive drivers, thus giving themselves more time to react to sudden changes on the road.
It's hard to imagine a future where Los Angeles isn't plagued by extreme traffic congestion. Until alternative modes of transportation grow more mainstream, navigating crowded streets will be as much a part of Los Angeles as the palm trees and movie studios. For those who live in the city, making sure their car is well maintained, and a adopting a defensive approach to driving can help make getting around town a safer endeavor.
Video Slider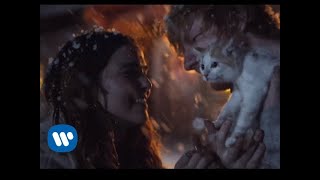 Win Tickets to See Ed Sheeran at the Rose Bowl
Ed Sheeran is back in Los Angeles, and your chance to see him perform is at the Rose Bowl in Pasadena on Saturday, Aug. 18. We are giving away complimentary tickets to the show. For a chance to enter to win, email us at
[email protected]
with "Ed Sheeran" in the subject line and tell us why you would like to go.