Telemundo's T52/KVEA AND Telemundo News Start Broadcasting From Newly Opened Brokaw News Center on Universal Studios Lot
News anchors Julio Vaquero and Dunia Elvir, and weather reporter Estefania Iglesias. (Telemundo)
Telemundo52/KVEA and the Los Angeles bureau of Telemundo News recently announced that they are now broadcasting from brand new, state-of-the-art studios in the recently dedicated Brokaw News Center on the Universal Studios lot.
This latest milestone completes the transition of NBCUniversal's West Coast news operations into a technologically-advanced, 150,000 square foot facility housing Telemundo52 and Telemundo News as well as NBC News, MSNBC, CNBC and NBC4 Southern California/KNBC.
Starting with last night's broadcast, Telemundo52 is now broadcasting from a dynamic new set uniquely designed to enhance story-telling and deliver breaking news.
The set features an impressive 52 high-definition monitors that are capable of displaying rich multimedia graphics for an even greater viewer experience and are adaptable for live and taped video.
Other features of the new Telemundo52 set include:
• A weather center that can double as a breaking news headquarters. The new weather center includes nine monitors to best display Southern California's seven microclimates to better help viewers get the information they need;
• An advanced touch screen system that will serve as a 'giant iPad' set-up for interactive presentations by journalists;
• A newly designed interview space for one-on-one in-depth interviews;
• Two screens directly in front of the anchor desk to display anchor names and other visuals; and
• A sports area that includes a new interactive screen and a large desk to facilitate roundtable discussions. Additionally, the sports area includes a live ticker for the latest sport scores that will be widely seen by viewers during the station's coverage of the World Cup, Mexican Soccer League games, Pachuca and Leon matches and the Barclays English Premier League.
Additionally, the state-of-the-art newsroom – which Telemundo52 and NBC4 share to facilitate collaboration and resource sharing – includes a news ticker with up-to-the-minute news updates from reputable wire services as well as internal feeds. It also includes a flashcam that will allow the station to be on the air immediately with impactful video and quality on air presentation.
"This brand new facility will allow us to deliver news more rapidly through enhanced monitoring coupled with technology that allow to us be on the air flawlessly and faster," said Telemundo52 President and General Manager Celia Chavez. "Our joint newsroom operation with NBC4 allows us to utilize the strength of two seasoned newsrooms working together to produce content around-the-clock in all news platforms."
Along with the new state-of-the-art facility, Chavez noted that the station had recently launched a consumer investigative unit – Telemundo52 Responde – that will root out fraud and advocate on behalf of viewers in the market.
"In addition to having the best technology available, we will be able to share resources with our colleagues from NBC News, NBC4 and our local station, Telemundo52," said Alina Falcón, Executive Vice President of Network News Alternative Programming. "This powerful combination will allow us to best serve our viewers in this very important market and across the country."
More than 600 people now work out of the news center in addition to the over 10,000 other employees who already work on the Universal Studios lot. The company has also committed to investing more than $1.6 billion in NBCUniversal's West Coast headquarters' core businesses – production and tourism – further positioning its West Coast operations as a key economic engine in the region.
Video Slider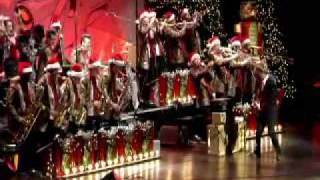 Win Tickets to See The Brian Setzer Orchestra at the Microsoft Theater
The Brian Setzer Orchestra has an upcoming show in L.A. and now is your chance to go for free at the Microsoft Theater in Los Angeles: Friday, December 18th.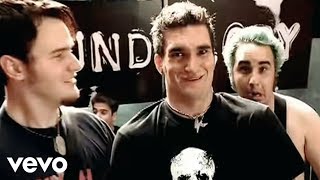 Win Tickets to See New Found Glory and Yellowcard at The Wiltern
Music video by New Found Glory performing My Friends Over You. (C) 2002 Geffen Records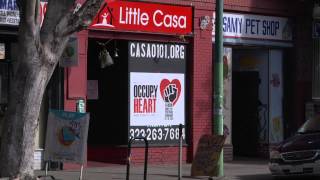 Review: An Essential Documentary for Angelenos, East LA Interchange
Boyle Heights in East Los Angeles is now a predominantly Mexican-American community known for a high crime rate, yet the history of the neighborhood is not a static one. The neighborhood that now boasts a community that is over 90-percent Latino was once one of the most diverse neighborhoods in Los Angeles, with sizable Jewish, Asian and African-American populations before changes in the laws and post-war development caused a shift in the population to what it is today. The documentary East LA Interchange chronicles the history of this neighborhood, telling the stories of those who lived there decades ago as well as those who make up the current community.
Knock Knock Turns Fantasies into Nightmares
Izzo and de Armas recorded a brief video encouraging fans to check out Knock Knock.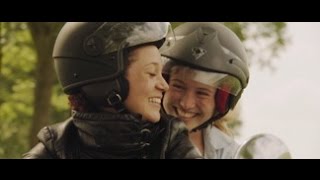 Review: Nuanced Performances Under the Sure Hand of Director Colette Bothof Make Summer Shine
Proposing a riveting context framework of ambiguous spirituality and nascent digitalization, noted Dutch auteur Colette Bothof's second feature, Summer, earmarks charming character dramedy with wide-arching societal screeds that cut to the heart of the contemporary zeitgeist. Despite this lofty thesis, there remains a warm, emotional core to this contained tale of an introverted young girl coming into her own during that most transformative of seasons.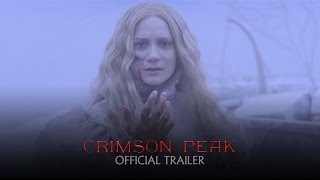 Win Passes to a Screening of Crimson Peak
Crimson Peak stars Mia Wasikowska, Jessica Chastain, Tom Hiddleston, Charlie Hunnam and Jim Beaver and is directed by Guillermo del Toro.