Teenage Time Killers Get By With a Little Help From Their Friends
Teenage Time Killers are not necessarily a supergroup, but they definitely are a badass group!
Any avid music fan will note that Dave Grohl doesn't do things very subtly. I mean, after breaking his leg mid-tour, he returned a few days later in an outrageous guitar throne that could give the Iron Throne of Westeros a run for its money. When Grohl sets out to do something, the motto is: go big, or go home … just don't fall of the stage while doing it!
Apart from the antics and giant guitar thrones he has become known for as of late, Grohl also has the Midas touch with any new musical endeavor he becomes involved in. Whether it was with the Foo Fighters in the mid '90s, drumming on Queens of the Stone Age's landmark album Songs For The Deaf in the early 2000s or now, with his latest project, Teenage Time Killers, a "supergroup" (ugh, that word – more on that later) featuring a who's who of punk, metal and hardcore heroes from some of the genre's most revered bands.
The roots of this massive project began nearly 30 years ago when Reed Mullin – who was drumming for North Carolina metal/hardcore legends Corrosion of Conformity – met a young Grohl long before he became known for his work in Nirvana when he was drumming for local Virginia hardcore group Dain Bramage, who Mullins eventually put out through his then label, No Core.
"We've been friends since about 16 or 17," recalls Mullin, thinking back to how long both the camaraderie and friendship between he and Grohl has existed. "I put his first album out when I had an indie label a long time ago. He's always been super cool to me."
Mullin and Grohl would keep in contact over the years, and both found success with their respective bands. Grohl eventually went on to drum for hardcore giants Scream, then for a small unknown Seattle grunge band named Nirvana and changed the face of indie music. Meanwhile, Mullin and Corrosion of Conformity reached commercial success on MTV and radio after shifting their sound from punk hardcore roots to a "Skynyrd-meets-Sabbath" style of southern metal that brought them critical acclaim for their album Deliverance in the mid '90s and continuing generations of metal bands into the '00s.
The seeds of what would eventually become Teenage Time Killers were planted when Mullin's early punk/hardcore reincarnation of C.O.C. decided to reform and record new material, and were invited to record their self-titled eighth album at his longtime friend and now Foo Fighters' frontman Grohl's Studio 606 in Northridge in 2011.
Although Mullin was satisfied with the band's self-titled release on Candlelight Records, he says he found himself wanting to do something heavier.
"I was really hoping we were gonna do more old-school hardcore type of stuff, and I bonded with that guy Lou," Mullin remembers, referring to Studio 606's chief engineer, John "Lou" Lousteau who arranged for Mullin to work on more music while Grohl was away.
"[Lou] could tell I was kind of bummed and he told me, 'I'll let you know when there is an opening here, and we'll fly you out and record five or six hardcore songs.'" Mullin shares.
What was initially supposed to be a one-off jam session to shake the hardcore cobwebs from Mullin's mind soon became the behemoth of a band that Teenage Time Killers (a name Mullin chose as a tribute to his favorite punk band Rudimentary Peni) are now.
"It was just supposed to be like five songs that we were just going to throw up online or maybe do an EP," Mullins says.
What really got the revolving door of artists into the group was when Mullin reached out to former Dead Kennedys frontman Jello Biafra, who ended up doing vocals featuring a poem written by "Monty Python"'s John Cleese dubbed "Ode to Sean Hannity."
"I saw [Cleese] reading it on some political TV show a few years back, and when he read the lines I thought it sounded like Dead Kennedy lyrics," Mullins says.
The song features Biafra on vocals, Mullin on drums and Lousteau's friend, Mick Murphy of the band My Ruin, on guitar.
"We recorded all those [initial] songs, but we ended up writing six more," Mullin says. "Everything was going so badass."
Soon the project that originally started with five songs had more than 12 songs.
Mullin also recalls bringing in another vocalist, Lamb of God's Randy Blythe into the fold by a chance encounter at LAX.
"I saw this guy walking my way, and he was wearing a shirt of my band," Mullin says. "I remember complimenting him on his shirt, and he totally recognized me."
Blythe, who has worn C.O.C. shirts live with his band, quickly got to talking with Mullin revealing that he was working on this new project, and it sparked Blythe's interest off the bat.
Through word of mouth and the connections that Mullin had made over the years touring with friends, Teenage Time Killers quickly evolved into the musical metal hydra it is today, featuring artists like Grohl, who plays bass on the record, Corey Taylor (vocalist of Slipknot and Stone Sour), Blythe, Murphy, Tairrie B Murphy (My Ruin), Vic Bondi (singer-songwriter Articles of Faith), Tommy Victor (vocalist of Prong), Mike "IX" Williams (vocalist of Eyehategod), Neil Fallon (Clutch), Lee Ving (vocalist and rhythm guitarist of Fear) as well as other illustrious artists who are part of this new musical project that released their debut album, the aptly named Greatest Hits Vol. 1 (which Mullin also notes he lifted off from another English punk band, Cockney Rejects) back in July.
"There's a lot of tip of the hat to old punk bands I used to like," Mullin says of the album.
A dozen others have committed to playing the one-off gig in Los Angeles that takes place at the Fonda Theatre tomorrow night for a one-night only show.
"The show is going to be sick, we got almost everybody," Mullin says, noting that Grohl and fellow Foo Fighter guitarist Pat Smear (who also played in L.A. punk pioneers the Germs) will be out on the road with their day job, playing sold-out stadiums across the United States.
The one-night performance features more than 20 artists performing the songs from the TTK record, as well as songs from their own respective bands and covers.
"Like in Neil [Fallon's] case, we're going to do Clutch songs, and Tommy [Victor] will do some Prong songs," Mullin says.
With such an array of artists performing not only songs from Greatest Hits Vol. 1 but also their own bands' music and some of their favorite covers, Mullin is estimating a two-and-a-half hour performance for the Fonda.
"I think we're up to 62 songs now," Mullin laughs as he realizes the enormity of this show. "I'm going to be one tired motherfucker, by the end of the night!"
Mullin credits the planning of such a massive show to the great communication and friendships between the artists, musicians and everyone involved with organizing such a chaotic show.
Although many music fans would be quick to call this project a supergroup, Mullin dismisses how critics and people tend to write the group off as such.
"It's a badass group, I know that," Mullin says, matter-of-factly. "The friendships with all these different people over the years, mutated into being this big thing."
As he prepares for tomorrow night's marathon performance, Mullin is looking forward to seeing this project come to life on stage and sharing the musical bond he and his friends have strived toward on this record.
"Not a lot people thought we could do it," Mullin says. "But it's a celebration of what we all believe to be a super sick record. [Making this record] was one of the funnest experiences with music I've had in my life."
Greatest Hits Vol. 1 is currently available. Teenage Time Killers perform Sept. 12 at the Fonda Theatre. For more information, visit facebook.com/TeenageTimeKillers.
Marvin Vasquez contributed to this story.
Video Slider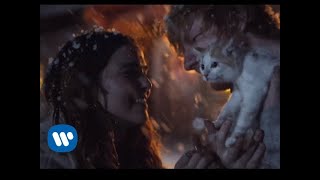 Win Tickets to See Ed Sheeran at the Rose Bowl
Ed Sheeran is back in Los Angeles, and your chance to see him perform is at the Rose Bowl in Pasadena on Saturday, Aug. 18. We are giving away complimentary tickets to the show. For a chance to enter to win, email us at
[email protected]
with "Ed Sheeran" in the subject line and tell us why you would like to go.