Tara&Co Founder, Julia Lam, Combines Style and Comfort To Create the Perfect Purse
The Tracy by Tara&Co (Courtesy photo)
Everyone needs that one perfect bag for every day use, from long work days to nights out having fun.
Julia Lam, the founder of Tara&Co created her brand to provide women with sleek, sophisticated products that could be worn everywhere.
For the serial entrepreneur, her days spent going from meeting to meeting inspired the creation of her line.
"There's women with dynamic lifestyles that need to go day and night," Lam said
When creating the bags, Lam had two things in mind: comfortability and space.
"So frequently we saw women with this huge bag and inside they would have their laptops, gym clothes and inside they would have this tiny bag to go out."
The result was The Tracy 2-in-1 Bag, a convertible tote-style bag.
The bag is made of soft genuine cowhide leather and features 3-way wear as a shoulder bag, cross body and backpack.
It comes with a zip-off clutch with a removable strap and two expendable pockets big enough to fit a water bottle, umbrella, etc.
Additionally, it offers plenty of space for a 13" laptop thanks to a padded laptop pocket.
Tara&Co is currently crowdfunding for line 2.
For Lam, she said the biggest challenge when creating the purse was finding a way to make it function with plenty of features without making it look bulky.
"At the end of the day, I wanted it to be something you would see at Bloomingdales and look and feel beautiful, but still have all these features that actually make sense for everyday women," she explained.
"If you think about it, our bag does 10x more things than the majority of other bags do," she added.
Because the bags do have multiple functions, a mechanical engineer on the team makes sure they're perfect.
The Tracy retails for $395, and while the price is slight expensive, the purse is ultimately an investment piece as it can be worn with any out for any occasion.
While functionality is a priority, rest assured the bag has a sleek yet sophisticated look to it.
It has a height of 14", width of 11" and depth of 4" and has a purple water-resistant nylon lining.
There are plenty of interior pockets with zippers and the top closure also features a zipper to make sure belongings won't slip out.
Currently, it can only be purchased on the Tara&Co website.
"We sell directly to the consumer and it's exciting to have an early base," Lam said.
Being a former "Facebooker," the CEO is well versed when it comes to using various platforms to attract consumers.
"Marketing directly to users has always been really good for us," said Lam.
"Plus the features and the functionality I think are best displayed through digital form. So with the rise of digital media, it gives us the opportunity to show the functions."
For those in the market for a new bag, The Tracy 2-in-1 is the perfect addition to any wardrobe.
While it's beautiful, in the long run, the purse provides plenty of space and uses and is well worth the money.
To make a purchase, visit www.taraand.co.
Marvin Vasquez and Joelly Vazquez contributed to this story.
Video Slider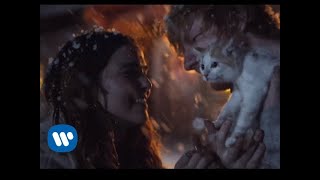 Win Tickets to See Ed Sheeran at the Rose Bowl
Ed Sheeran is back in Los Angeles, and your chance to see him perform is at the Rose Bowl in Pasadena on Saturday, Aug. 18. We are giving away complimentary tickets to the show. For a chance to enter to win, email us at
[email protected]
with "Ed Sheeran" in the subject line and tell us why you would like to go.