Swaddle Your Baby in the Cozy Winter Woombie
Your little one can sleep soundly in the Winter Woombie (pictured in Mossy Green).
We've been having quite the cold weather in Los Angeles this season. Brr! Although the holiday season is winding to a close, parents are as busy as ever. Luckily Woombie offers some of the best options on the market for babies (and their moms and dads) who are constantly on the go in this chilly weather.
The team behind the Atlanta-based company is headed by Karen Barski, a nurse and certified newborn infant care specialist, so you can trust Woombie's products are safe, functional and easy to use for your little one and you. Barski is, of course, well versed in the benefits of swaddling, but it wasn't until she experienced her own baby constantly unwrapping herself from her blanket that she realized the need for a safe and effective swaddle product. Hence, the birth of Woombie.
Woombie's motto of "Swaddle, Snuggle, Sleep" is upheld in their array of Swaddles sleep sacks. There's a color and design that's sure to fit your every possible mood to be found in their catalog.
Our favorite product that's currently available from Woombie is their super cozy Winter Woombie. Made with 95-percent cotton, 5% spandex and with an inner quilted filling of 100% cotton, your baby is sure to rest in comfort. At just .13 of a pound, the Winter Woombie is light yet keeps your baby snug and warm.
The length of the Winter Woombie is adjustable, and the convertible arms are a godsend. The sack is adorned in an adorable elephant pattern on backgrounds of either Iced Blue, Mossy Green or Lavender Sky for babies from 5 to 13 pounds; 14 to 19 pounds; or 20 to 25 pounds.
They also carry baby apparel and accessories, teething jewelry, nursing scarves, bags and more. To view other Woombie products and for more information, visit woombie.com.
Video Slider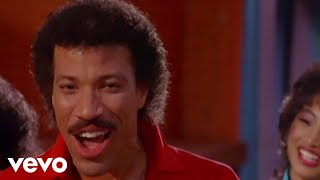 Win Tickets to See Lionel Richie at Hollywood Bowl
Lionel Richie is performing with very special guest Mariah Carey on the All the Hits Tour, and your chance to see them is at the Hollywood Bowl on Monday, July 31.