The Summer of SVEDKA
SVEDKA, the Swedish vodka, has all your summer party needs covered with cocktails like the Firecracker.
Spring is winding down, and people are searching for entertaining ideas and tips for summertime festivities. With summer officially kicking off on June 21st, one liquor brand is making at-home entertaining easy, patriotic and tropical. SVEDKA Vodka, the second-largest imported vodka on the market has something for everyone this summer.
SVEDKA Vodka first entered the United States in 1998. The brand's cost-effective price point, coupled with its innovative marketing and advertising, made it a household name in a very short time. The brand boasts a premium quality, plus a cool and edgy image. Who hasn't seen the SVEDKA sexy bots and the brand's declaration of being the "No. 1 Vodka of 2033"? SVEDKA is 40-percent alcohol by volume, distilled five times and made from Swedish wheat. More importantly, SVEDKA Vodka is honoring the United States with a patriotic bottle this summer and two unique flavors.
The Fourth of July is one of the biggest holidays to celebrate throughout the United States. The spirits industry looks to this holiday to increase sales and brand awareness. SVEDKA Vodka has released a limited edition Stars and Stripes bottle to commemorate this special day. The patriotic bottle is adorned with red, white and blue stripes and stars. It is the perfect gift to present to the host of any summer soiree. The vodka brand has also created some signature cocktails for consumers including the Red, White and Boom Punch and the Firecracker.
For additional summer fun and a taste of the tropics, SVEDKA Vodka has unleashed two new flavors, Mango Pineapple and Strawberry Lemonade. The Strawberry Lemonade can be simply mixed with soda water for the perfect Skinny Strawberry Lemonade or crafted into a more complex signature cocktail. The Mango Pineapple flavor transports you from your summer barbecue to a tropical paradise with a splash of pineapple juice. Its blend of ripe Filipino mangoes and juicy pineapple flavors is exotic perfection.
One of the strongest selling points about SVEDKA Vodka is the competitive price point. The 750-milliliter bottle retails for $12.99, the 1-liter bottle costs about $16.99 and the 1.75-liter runs around $21.99. With these price points, you can party the summer away and not break the bank.
Here's a recipe for SVEDKA'S FIRECRACKER:
Ingredients
1 1/2 parts SVEDKA Vodka
1 part watermelon schnapps
1/2 part cranberry juice
1/2 part lemon juice
1/2 part simple syrup
1/4 part blue curaçao
soda water
Instructions
Build in the glass. Add watermelon schnapps and cranberry juice over ice, then carefully add lemon, simple syrup, and SVEDKA as to layer the white layer, then very carefully layer the blue curacao to create the color separation, and gently top with soda. Garnish with fresh watermelon pieces.
For more information and recipes, visit svedka.com and find out why SVEDKA Vodka is the "ultimate party starter."
Video Slider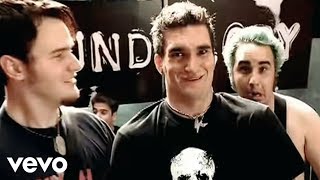 Win Tickets to See New Found Glory and Yellowcard at The Wiltern
Music video by New Found Glory performing My Friends Over You. (C) 2002 Geffen Records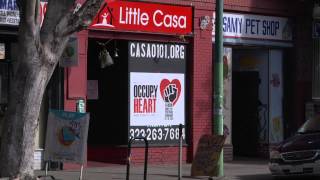 Review: An Essential Documentary for Angelenos, East LA Interchange
Boyle Heights in East Los Angeles is now a predominantly Mexican-American community known for a high crime rate, yet the history of the neighborhood is not a static one. The neighborhood that now boasts a community that is over 90-percent Latino was once one of the most diverse neighborhoods in Los Angeles, with sizable Jewish, Asian and African-American populations before changes in the laws and post-war development caused a shift in the population to what it is today. The documentary East LA Interchange chronicles the history of this neighborhood, telling the stories of those who lived there decades ago as well as those who make up the current community.
Knock Knock Turns Fantasies into Nightmares
Izzo and de Armas recorded a brief video encouraging fans to check out Knock Knock.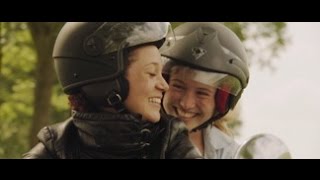 Review: Nuanced Performances Under the Sure Hand of Director Colette Bothof Make Summer Shine
Proposing a riveting context framework of ambiguous spirituality and nascent digitalization, noted Dutch auteur Colette Bothof's second feature, Summer, earmarks charming character dramedy with wide-arching societal screeds that cut to the heart of the contemporary zeitgeist. Despite this lofty thesis, there remains a warm, emotional core to this contained tale of an introverted young girl coming into her own during that most transformative of seasons.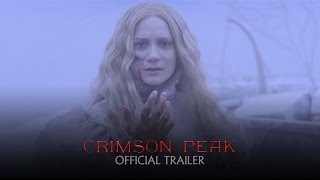 Win Passes to a Screening of Crimson Peak
Crimson Peak stars Mia Wasikowska, Jessica Chastain, Tom Hiddleston, Charlie Hunnam and Jim Beaver and is directed by Guillermo del Toro.