Sublime Rafael Nadal Makes It Nine French Open Titles at Roland Garros
Rafael Nadal wins an unprecedented ninth French Open title. (FFT)
When Rafael Nadal and Novak Djokovic entered the Court Philippe Chatrier on Sunday, June 8, both men were looking to make history at Roland Garros. Each was looking to enter the history books for different reasons.
Nadal and Djokovic have met a record 41 times, and this would be their 42nd encounter with Nadal holding the edge 22-19. Going into the final, Nadal led Djokovic 13-4 in clay court matches, while both are tied at the Grand Slam level 3-3. Djokovic won Wimbledon and the US Open in 2011 and at the 2012 Australian Open, while Nadal prevailed at the 2010 US Open, 2012 Roland Garros and the 2013 US Open.
Many have dubbed Nadal "The King of Clay," with his stats proving how the name has become a reality over the years. His record at the French Open was an intimidating 65-1 going into the final, with his only loss in the fourth round to Robin Söderling in 2009, as well as a 90-1 in best-of-five set matches. Of his 64 tour-level titles, 45 have come on clay courts – just two behind the all-time leader, Guillermo Vilas.
When the match started, Djokovic looked comfortable and in control. Despite Nadal's heavy groundstrokes, Djokovic dictated play from the baseline; his deep and forceful shots finding the lines. After two forehand misfires by Nadal, Djokovic closed out the break when the Nadal inside-out forehand was pulled wide. Djokovic pulled forward to close out the first set 6-3 in just under 45 minutes of play.
In their 11 previous Grand Slam meetings, the winner of the first set went on to capture the title nine times, and Djokovic looked confident in continuing that trend.
Djokovic's serving in the first set was dominant, winning 83 percent (20/24) behind his first serve. Nadal, ever the fighter pushed forward, tried to find an opening. Eventually the pendulum swung in his favor, and he broke to lead 4-2 before giving the break back and Djokovic leveling the score. They held serve until 5-5 when Nadal kicked it up a gear, and Djokovic's serve was broken for the second time. Nadal took the set 7-5, leveling the sets at one all. Nadal roared with his trademark "Vamos" and a fist pump for motivation as the two players went into the third set.
Nadal took advantage of the lack of depth in his opponent's strokes and of the Serb's second serves, applying force from the baseline. This aggressive play had him going up 3-1 in the third set. After denying Djokovic the chance of break point during a lengthy 10-minute game, he took control with a 4-2 lead. Nadal would take a double break and the set 6-2.
The fourth set saw both players laboring physically, as the match ran into its third hour and cloud cover began to darken the skies. Nadal, due to his opponent's unforced errors increasing and second serve letting him down, broke Djokovic to lead 4-2 and two sets to one. Djokovic tried to get back into the match by responding with an immediate break back to level the match. As he served to pull ahead late in the fourth, Nadal produced an incredible backhand passing shot off his back foot for 30/30. The next point, Djokovic sprayed wide, and championship point saw him double fault gifting his rival a record ninth Roland Garros title in 3-hours and 31-minutes.
"For me," Nadal said, "playing here in Roland Garros is just unforgettable, forever."
Nadal has now won an unprecedented ninth French Open title. It is his fifth French Open title consecutively and, as a result of his victory, he is now tied in second place with Pete Sampras with 14 Grand Slam titles and three behind the leader, Roger Federer. He also becomes the first player to win at least one major per season for 10 straight years
"It's not impossible, but it's very, very difficult to stay with Rafa in this court, throughout the whole match, on the highest level of performance," said Djokovic. "I played at the maximum of my power, my strength and my capability."
Djokovic's physical struggles were apparent as he continually looked out of breath and flushed. He was looking to complete a career Grand Slam that would have him holding all four major titles: the Australian Open, French Open, Wimbledon and the US Open, making him the eighth man in history to do so.
It was Nadal, however, who walked away collecting $2.25 million in prize money, a ninth opportunity to take another trademark bite out of the Coupe des Mousquetaires trophy and another step closer to immortality in the world of tennis.
"It is very difficult for me to talk right now," he said, noticeably tearful, standing in front of a crowd close to 15,000 people. He stood yet again, arms raised, the Roland Garros title raised above his head as the Spain National Anthem was played. At the end, the roar of the crowd showed its unyielding support for the King of Clay.
Video Slider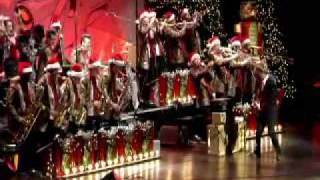 Win Tickets to See The Brian Setzer Orchestra at the Microsoft Theater
The Brian Setzer Orchestra has an upcoming show in L.A. and now is your chance to go for free at the Microsoft Theater in Los Angeles: Friday, December 18th.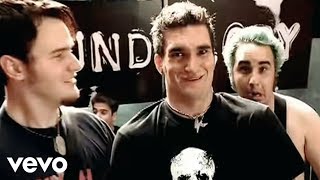 Win Tickets to See New Found Glory and Yellowcard at The Wiltern
Music video by New Found Glory performing My Friends Over You. (C) 2002 Geffen Records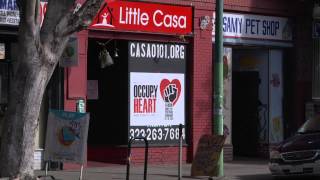 Review: An Essential Documentary for Angelenos, East LA Interchange
Boyle Heights in East Los Angeles is now a predominantly Mexican-American community known for a high crime rate, yet the history of the neighborhood is not a static one. The neighborhood that now boasts a community that is over 90-percent Latino was once one of the most diverse neighborhoods in Los Angeles, with sizable Jewish, Asian and African-American populations before changes in the laws and post-war development caused a shift in the population to what it is today. The documentary East LA Interchange chronicles the history of this neighborhood, telling the stories of those who lived there decades ago as well as those who make up the current community.
Knock Knock Turns Fantasies into Nightmares
Izzo and de Armas recorded a brief video encouraging fans to check out Knock Knock.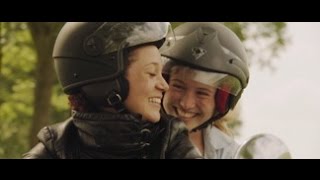 Review: Nuanced Performances Under the Sure Hand of Director Colette Bothof Make Summer Shine
Proposing a riveting context framework of ambiguous spirituality and nascent digitalization, noted Dutch auteur Colette Bothof's second feature, Summer, earmarks charming character dramedy with wide-arching societal screeds that cut to the heart of the contemporary zeitgeist. Despite this lofty thesis, there remains a warm, emotional core to this contained tale of an introverted young girl coming into her own during that most transformative of seasons.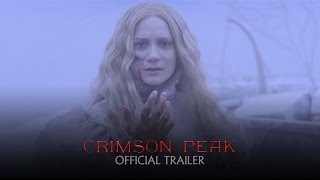 Win Passes to a Screening of Crimson Peak
Crimson Peak stars Mia Wasikowska, Jessica Chastain, Tom Hiddleston, Charlie Hunnam and Jim Beaver and is directed by Guillermo del Toro.